Webber Naturals Calcium Carbonate With Vitamin D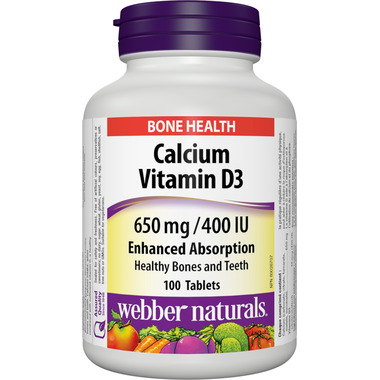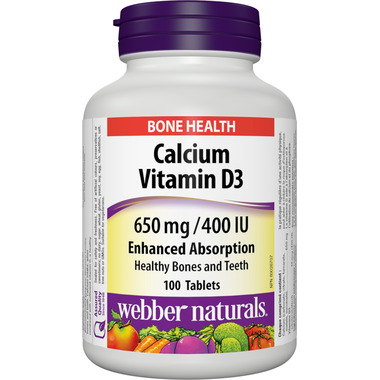 Webber Naturals Calcium Carbonate With Vitamin D

Easy absorption, Krebs Cycle for increased absorption and utilization. Vitamin D facilitates calcium absorption from the intestines, decreases urinary calcium wastage, and facilitates incorporation of calcium into the bones.

Getting enough calcium can be a challenge. The right dietary minerals, in the right balance, are essential for bone development in growing bodies, and for maintenance of skeletal strength in our latter years to reduce the risk of bone fractures and osteoporosis. Osteoporosis is an all too common bone disease characterized by low bone mass and deterioration of the bone structure. More than a million North American women suffer fractures each year as a result of osteoporosis and the rate of osteoporosis fractures has risen steadily over the last four decades.

While many studies focus on calcium's benefits for bone health, research also shows the importance of balancing calcium and vitamin D for osteoporosis prevention. Calcium with Vitamin D, Easy Absorption, Krebs Cycle, 650 mg/400 IU from webber naturals is attached to available Krebs Cycle Minerals for increased absorption and utilization. It really is ..."Super Calcium"!
Dosage: 650 mg / 400 iu