Webber Naturals FemmeCalm Urinary Formula
Urinary Tract Infections
50 Vegetarian Capsules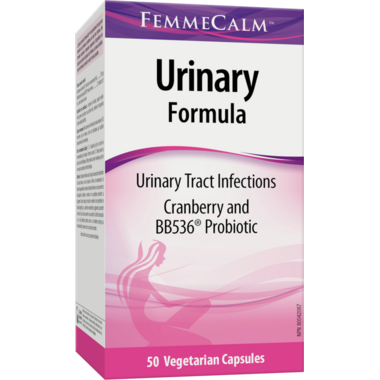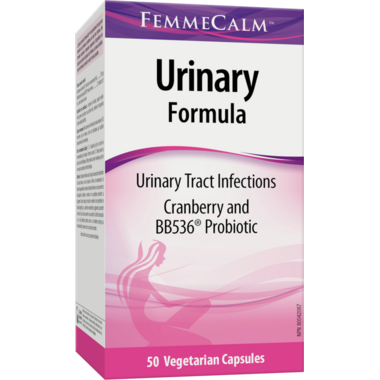 Webber Naturals FemmeCalm Urinary Formula
Urinary Tract Infections
50 Vegetarian Capsules
Webber Naturals FemmeCalm Urinary Formula helps prevent recurrent urinary tract infections (UTIs) and promotes healthy intestinal flora in women.
It contains standardized cranberry concentrate and
Bifidobacterium longum
BB536
®
– a patented, widely studied probiotic species with excellent stability.
The FemmeCalm line of products is designed specifically to address the leading health concerns of women.

Medicinal ingredients:

Each capsule contains:
Cranberry 36:1 concentrate (Vaccinium macrocarpon) (fruit) 250 mg
BB536® Bifidobacterium longum (whole cell) 2.5 billion cfu
cfu: colony forming units