Webber Naturals Rhodiola Extract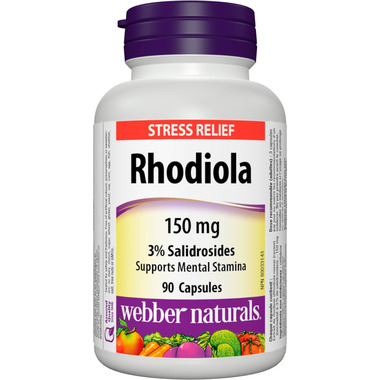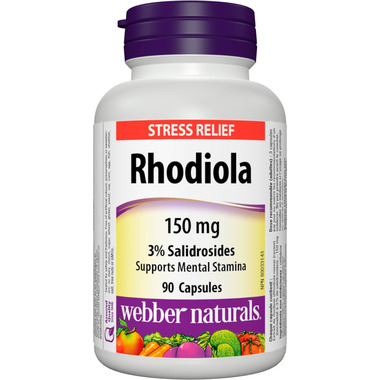 Webber Naturals Rhodiola Extract
Is your schedule overflowing with work, school, and family activities? Could you use a little help dealing with the stresses of modern life? Webber Naturals Rhodiola Extract is a safe and effective herbal extract that enhances mental clarity, increases energy, and relieves anxiety during times of stress.

Rhodiola (from the plant Rhodiola rosea ) is an adaptogen, which means it helps the mind and body adapt to and recover from stress. Unlike stimulants, which temporarily boost work capacity but leave you feeling drained, adaptogens enhance performance during stress without depleting energy, and actually shorten the recovery time following a period of stress. Clinical trials show that rhodiola works quickly to help you perform effectively when the pressure is on. For some people, improvements in clarity, mood and energy are noticed within days, and most will notice a difference within two to six weeks of use.

Ingredients:
Rhodiola Extract.... 150 mg

Non-Medicinal Ingredients: Microcrystalline cellulose, gelatin capsule (gelatin, purified water), vegetable grade magnesium stearate (lubricant).

Directions (Adults): 3 capsules daily or as directed by a physician. Not to be taken before bedtime. Consult a physician for use beyond 6 weeks.

Caution: Consult a physician prior to use if you are pregnant or breastfeeding. May cause headache, insomnia and/or irritability, in which case discontinue use. Do not use if you have bipolar disorder or bipolar spectrum disorders. Consult a physician if you are taking hormone replacement therapy (HRT), birth control pills, antidepressant medications (e.g. selective serotonin reuptake inhibitors (SSRIs), or if symptoms persist or worsen. Keep out of reach of children.