Wholesome Sweeteners Delish Fish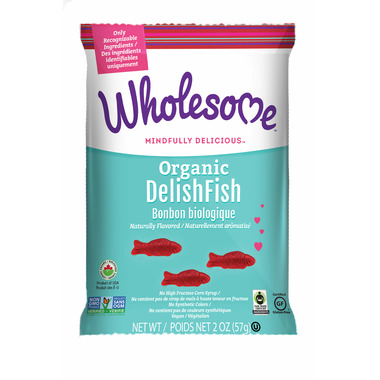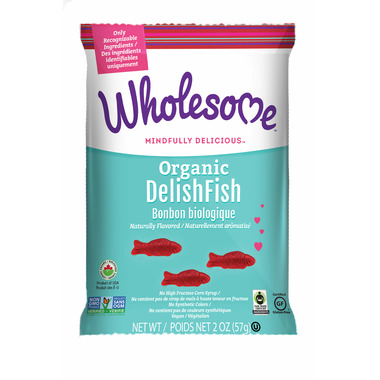 Wholesome Sweeteners Delish Fish
Wholesome Delish Fish is the perfect candy for kids of all ages! Its fun fish-shape and deliciously sweet flavour, make it a tasty snack for road trips, movie nights or even as a lunchbox surprise. It's easy to get hooked on Delish Fish! The best part is that you can enjoy every bite worry-free. Delish Fish is made with organic, clean ingredients. It's sweetened with Wholesome! Fair Trade Organic Cane Sugar rather than high fructose corn syrup, and it's free of any synthetic colors and flavours.
Features:
Organic
Non-GMO, made without corn syrup, no artificial flavours or colours, gluten free, vegan, kosher, made with real and recognizable ingredients and made with organic vegetables for colouring
Ingredients:
Organic cane sugar, organic tapioca syrup, organic apple juice (water, organic apple juice concentrate), native starch blend (organic tapioca starch, corn starch), organic grape sugars (dextrose, fructose), natural flavour, citric acid, coloured wth vegetable extract (black carrot), sodium citrate, organic sunflower oil, carnauba wax.