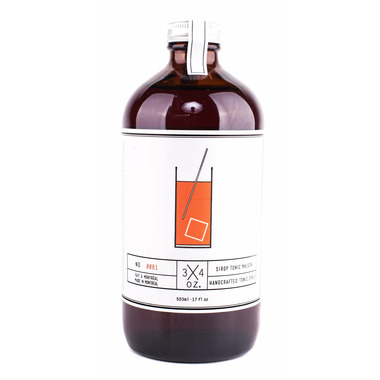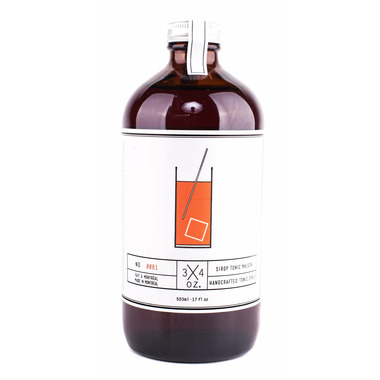 Original and unique, 3/4 OZ. Tonic Syrup will enhance your parties, please your guests or even be the perfect host gift. Made from natural ingredients, it stands out from other commercial tonic water with its distinctive taste of spices, its pronounced touch of bitterness and its amber color. Each bottle makes up to 25 cocktails.

Directions:
3/4 oz. of syrup
1 1/4 oz. of spirit
2-3 oz. of soda/neutral sparkling water
Ingredients:
Water, cane sugar, cinchona bark, citric acid, lemongrass, orange zest, spices, Contains quinine.