Adrien Gagnon ArthiFlex Cream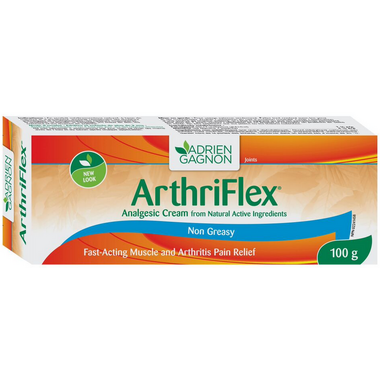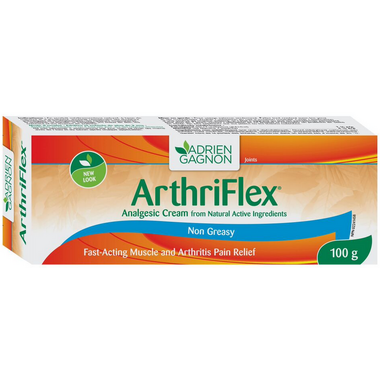 Adrien Gagnon ArthiFlex Cream
Adrien Gagnon ArthiFlex Cream is a natural, medicated product, containing menthol and eucalyptol, rapidly relieves arthritic and rheumatic pains, stiff and sore muscles, sciatica, bursitis, lumbago, backache, strains and chest cold discomfort.
Benefits & Recommended for:
Arthritis
Lumbago
Rheumatism
Back pain
Muscle stiffness
Sprains
Sciatica
Bronchitis
Bursitis
Precautions & Adverse Effects
For external use only. Avoid contact with eyes and mucus membranes.
Do not apply to wounds or damaged skin.
Discontinue use if skin irritation occurs.
Do not use an external heat source before or after application.
If condition worsens or symptoms persist for more than 7 days, cease the use of this product and consult a healthcare practitioner.
Keep out of reach of children.
Dosage:
Adults and children above 2 years old: Apply three or four times daily on affected areas. Do not apply more than four times daily. Wash hands with water and soap after each application.