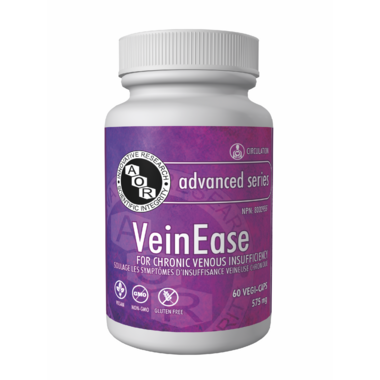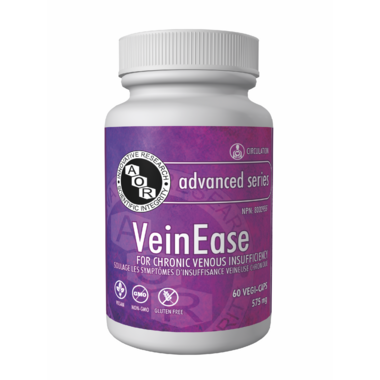 Relieves chronic venous insufficiency symptoms
Reduces risk of varicose veins
Strengthens veins and improves circulation
Clinically effective doses and ratios

Directions:

Take 1 capsule twice daily with/without food, or as directed by a qualified health care practitioner. Use for a minimum of 1 month to see beneficial effects.

Ingredients:
Diosmin 900 mg
Hesperidin 100 mg
Grape Seed extract (>85% oligomeric proanthocyanidins) 150 mg
Non-medicinal ingredients: dicalcium phosphate, sodium stearyl fumarate. Capsule: hypromellose.

Caution:
Consult a health care practitioner prior to use if you are taking any prescription medications, if you are pregnant or breastfeeding, for use beyond 3 months or if symptoms worsen.

Gluten Free, non-GMO, Vegan, Contains no wheat, gluten, corn, nuts, peanuts, sesame seeds, sulphites, mustard, soy, dairy, eggs, fish, shellfish or any animal byproduct.