Bios Digital Fever Thermometer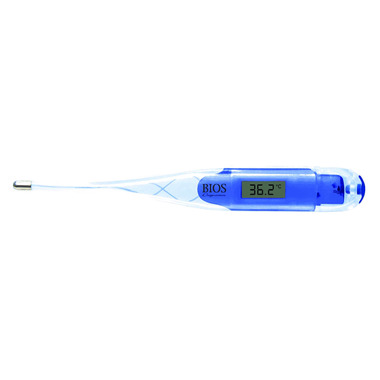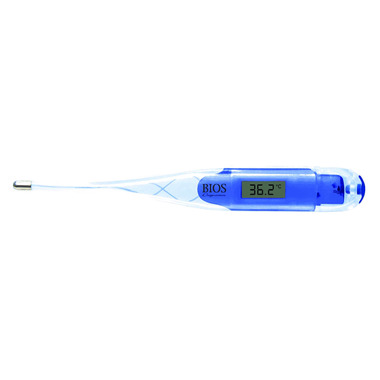 Bios Digital Fever Thermometer
This thermometer is functional and the most cost effective model. It's Celsius and Fahrenheit switchable, recalls the last temperature taken and is waterproof. Battery and protective sleeve included. Colours may vary.
Kukuna:
more than a year ago
NOT recommended.
Comparing with my old thermometer which I could not find a replacement battery, this one is not user-friendly designed:
.Display area is quite small and hence the digits;
.Protected only by a sleeve (or IMO, a half-case...cutting cost?);
.Slow reading and there is no alarm sound once the reading is ready; and if you wait for too long, the display is gone and you have to press the button to "recall" it.
I give it a 2-star since the reading seems to be accurate and some one might like its compact size. Random colors available too (mine is greenish).
I then ordered the other thermometer with a much popular rating and it has every feature that this one missed. However since well.ca does not take back product with an opened package, I will keep Bios as a backup.
Page
1