Bob's Red Mill Gluten Free Hearty Whole Grain Bread Mix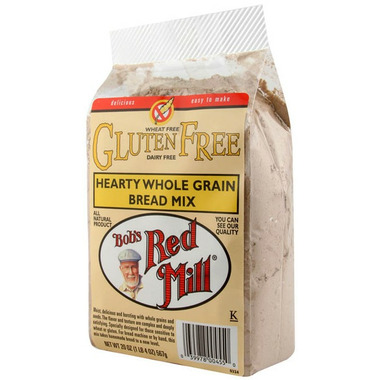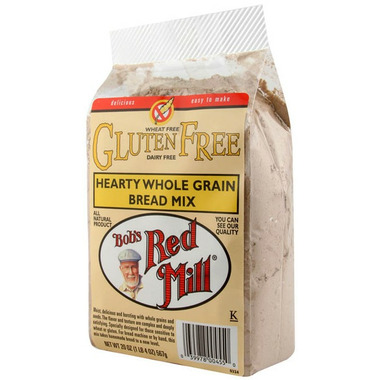 Bob's Red Mill Gluten Free Hearty Whole Grain Bread Mix

Bob's Red Mill Gluten Free Hearty Whole Grain Bread Mix—specially designed for those sensitive to wheat or gluten—makes a delicious bread bursting with whole grains and seeds. The flavor and texture are complex and deeply satisfying. Whether made by hand or in a bread machine, this hearty mix takes homemade bread to a new level. This moist, flavorful bread is wonderful for savory sandwiches, toast, bread crumbs, croutons, hamburger buns and pizza dough.
Ingredients:
bread mix: whole grain buckwheat, garbanzo bean flour, potato starch, corn starch, sunflower seeds, sesame seeds, whole grain sorghum flour, tapioca flour, cocoa powder, sugar, fava bean flour, molasses powder (molasses, maltodextrin, silicon dioxide), xanthan gum, caraway seeds, sea salt, whole grain teff, potato flour, onion powder, guar gum, soy lecithin
Warning: Produced in a facility that also processes tree nuts, soy and sesame seeds.