Central Roast Organic Raw Pumpkin Seeds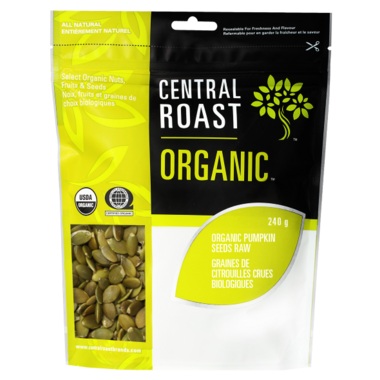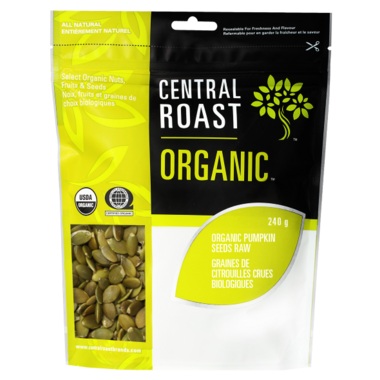 Central Roast Organic Raw Pumpkin Seeds
Snack food and health food are not mutually exclusive. You CAN have snack food that is both nutritious and delicious! Nosh on Central Roast's all-natural and wildly flavourful nuts, dried fruits, seeds, mixes and treats, that satisfy every craving. Pumpkin seeds are packed with nutrients and are so easy to incorporate into your snacks and meals everyday!
Tired of what's in your pantry? Spruce it up with these healthy pantry staples found on our blog, The Well!
Certified Organic by USDA and QAI.

INGREDIENTS:
*PUMPKIN SEEDS (*ORGANIC).
May contain peanuts, tree nuts, sesame seeds, soy, wheat and/or milk.