Dr. Dunner Sambu Elderberry Concentrate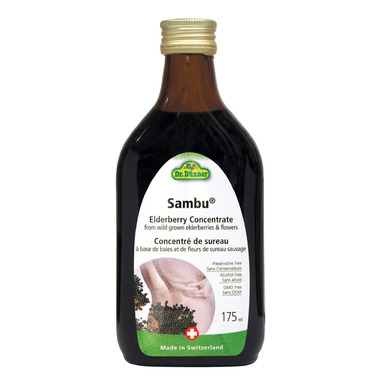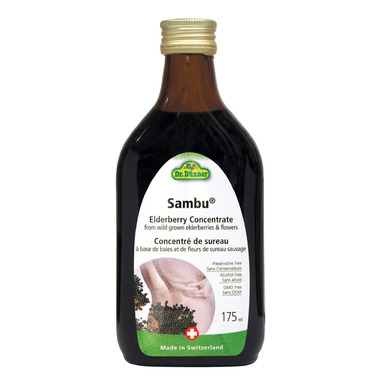 Dr. Dunner Sambu Elderberry Concentrate
Add Dr. Dunner's Sambu Elderberry concentrate to your diet to help boost your immune system in a delicious way!
Features:
Non-GMO
Additive/Preservative-free
Gluten Free
Alcohol Free
Ingredients: Wild grown elderberries and flowers, non-pasteurized honey.
lorie:
a few months ago
I had the type b flu this past winter (did not get vaccinated) and was very weak and sick when it finally left .This was one of the products I ordered and I am very very pleased with it.I felt more"with it" and it helped me to recover faster than I would have. I will be ordering this again.
Oh, by the way,the taste is incredible -I love it!
judy:
more than a year ago
This is an amazing product. I started taking it last January for bronchial pneumonia and it started getting better right away. I'm a heart patient who has been in atrial fib for years and after 2 weeks using this I went into regular rythm. Whenever I feel off I take it again. It has been a good year. I am no longer able to get it at my health food store unfortunately.
Page
1