Ener-C Sport Electrolyte Drink Mix


Hydration is half the battle. Ener-C Sport helps to maintain electrolytes that may be lost through sweat. Consuming beverages containing electrolytes and carbohydrates can provide benefits over water alone to reverse dehydration.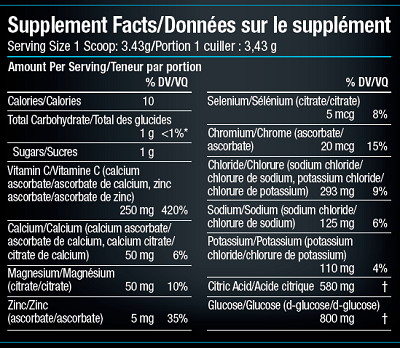 Non-Medicinal Ingredients:
Natual Berry Juice Powder, Natural Raspberry Juice Powder, Coconut water Powder, Beet Juice Powder, Stevia.