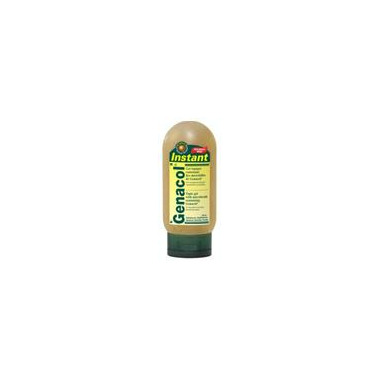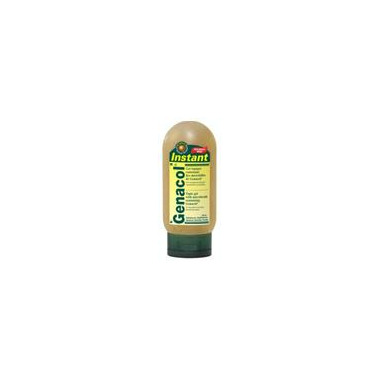 This high quality product from is a topical gel with added Genacol micro beads designed to relieve local muscular, rheumatic and arthritic pains. These micro beads are essential and in large part responsible for the excellent results of the product. By gently rubbing the painful area with Genacol Instant, the micro beads will release the collagen, immediately activating and rapidly relieving muscular, rheumatic and arthritic pains.

This high quality topical gel, Genacol Instant, is designed to relieve muscular and joint pain.
The ingredients contained in Genacol Instant promote a rapid and thorough relief of muscular and joint pain when gently rubbing the painful area.
One of the ingredients used inGenacol Instant, arnica, is a plant that has been used in Europe for decades to fight pain. It has shown during clinical trials similar results to anti-inflammatory products available over the counter.
Ingredients and Dosage:
Each dose contains:

Medicinal ingredient: Arnica montana L. (Asteraceae) (Flower extract)…5 %

Non-medicinal ingredients: Eau/water, propylene glycol, alcool/alcohol, d-mannitol, Gomme de cellulose Gum, acrylates/C10-30 alkyl acrylate crosspolymer, polysorbate 20, triethanolamine, Genacol® (collagène soluble collagen), jus de feuille d'aloe barbadensis leaf juice, acide citrique/citric acid, huile de feuille de gaultheria procumbens leaf oil, oxyde de fer/iron oxide, extrait de feuille de camellia sinensis leaf extract, triethyl citrate, mica, dioxyde de titane/titanium dioxide, acrylates/ammonium methacrylate copolymer, hydroxypropyl methylcellulose, méthylchloroisothiazolinone, méthylisothiazolinone, chlorure de magnésium chloride, nitrate de magnésium nitrate.

Topical DOSAGE (adults): Apply on the affected area as needed.

The slight differences in colors in no way affect the quality.

Risk Information:
Cautions and warnings: Consult a health care practitioner if symptoms persist or worsen.

Contraindications:

Do not take internally.
Do not apply to broken skin.
Do not apply near or on the nipple if you are breastfeeding.
Do not use if you are allergic to plants of the Asteraceae / Compositae / Daisy family.

Known adverse reactions: Hypersensitivity (e.g. allergy) may occur; in which case, discontinue use.