Govinda Pure Tigernut Flour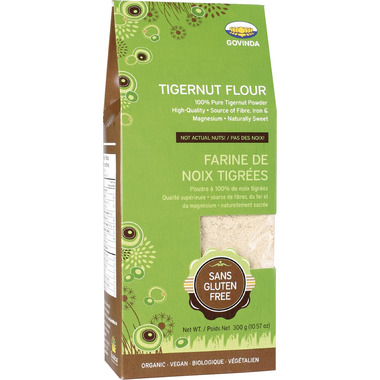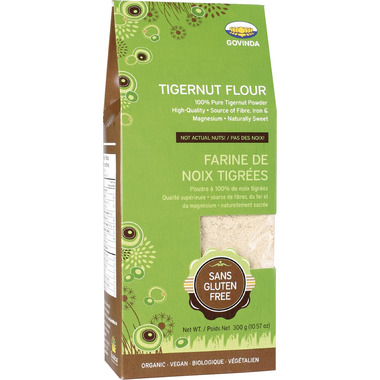 Govinda Pure Tigernut Flour

Govinda Tigernut Flour is made with 100% high-quality, pure tigernut powder. Tigernuts are tubers, NOT actual nuts!
Features:
Source of Fibre, Iron & Magnesium
Naturally Sweet
Gluten Free
Certified Canada Organic
Eco-Cert
Vegan
Finely Ground
Sweet, Nutty Taste
Versatile
Ingredients:
100% Organic Ground Tigernuts (cyperus esculentus).
Store in a cool and dry place.