Herbal Glo Hair Supplement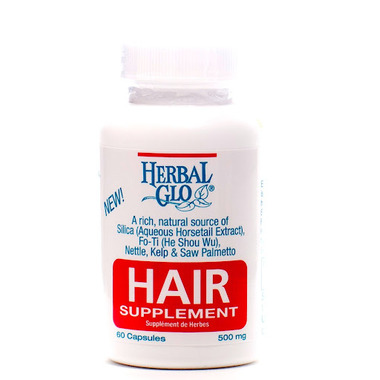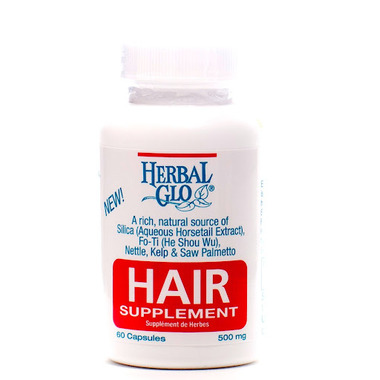 Herbal Glo Hair Supplement
A rich, natural source of silica (aqueous horsetail extract), Fo-ti (He Shou Wu), nettle, kelp & saw palmetto.

Suggested use: Take one capsule twice a day with water.

Each Herbal Glo Hair Supplement capsule is a perfectly balanced ratio of the following herbal factors:

Silica (Aqueous horsetail extract 7%) ... 75 mg
Fo-ti (He Shou Wu) ... 150 mg
Kelp 150 ... mg
Nettle115 ... mg
Saw Palmetto ... 10mg

Ingredients: Silica 7%, (Aqueous Horsetail Extract, Fo Ti (He Shou Wu), kelp, Nettle, Saw Palmetto
Contains no artificial preservatives, colour, flavour, sugar, starch, soy, wheat, dairy or yeast.