Natural Orange Flavour 1000 IU
58 mL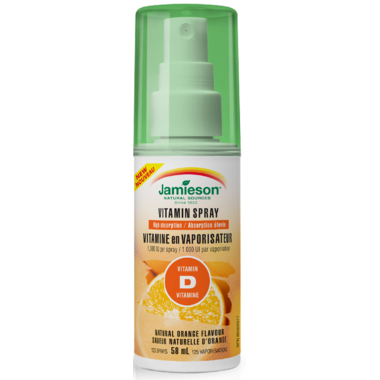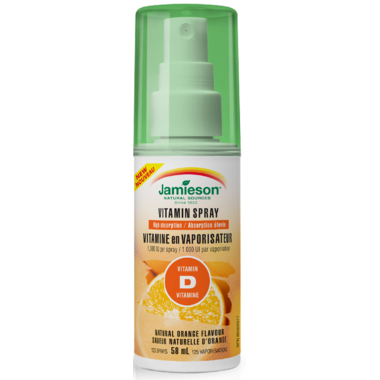 Jamieson Vitamin D Spray
Natural Orange Flavour 1000 IU
58 mL
Jamieson Vitamin D Spray promotes the development of bones and teeth and helps in the absorption of calcium.
Features:
Premium natural Vitamin D3
Convenient and delicious way to get your vitamins
Fast-absorbing liquid spray
Customizable dosing
Travel-friendly
No artificial colours, flavours or sweeteners
Directions – Adults: Shake well before use. Spray directly into mouth once daily. Store between 15°C and 25°C, away from children.

Each spray contains: Vitamin D3 (Cholecalciferol) ... 25 mcg/1,000 IU

Also contains: Purified water, cellulose, concentrated apple juice, natural flavours (orange, pineapple), medium chain triglycerides, xanthan gum, citric acid, potassium sorbate, stevia leaf extract, mixed tocopherols, rosemary extract.

NO salt (NaCl), gluten, lactose, artificial colours or flavours.




Susun:
about a year ago
I have used this spray for a couple of years and love it! It's so much easier than taking a pill. Plus if you have kids, they think it's fun :) I purchase it for my daughters as well because they don't get enough sunshine and I think vitamin D is so important. It has a pleasant orange flavour.
Page
1