Your child will love playing with their wooden Janod Doll House that comes with all the accessories and dolls they'll need! The roof is removable and the dollhouse has doors that open on sides and at the top so your child's dolls can have the best view in town!
Includes:
2 characters (a man and a woman)
15 accessories to furnish the house : a closet with doors that you can open, a bed, a dressing table with miror, a couch, an armchair, a lamp, a stool, a kitchen with doors that you can open, a table, 2 chairs, a fridge with doors that you can open, a bathtub, a shower, a sink with miror

Features:
The house is fitted with a large handle on the top so that you can carry it easily
Doors and shutters of the house can be shut and opened
Very easy to assemble (no screws but pegs to fix the different floors)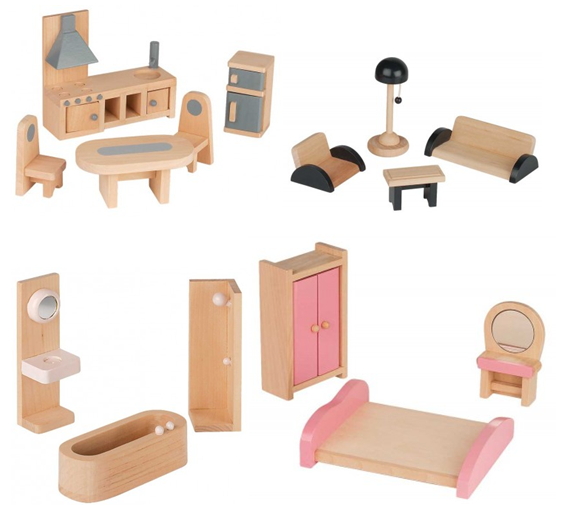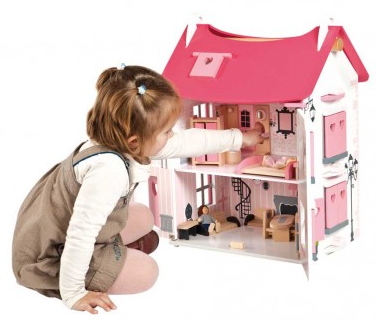 We're sorry! This item does not qualify for free samples.