by Virage Sante
16 Tea Bags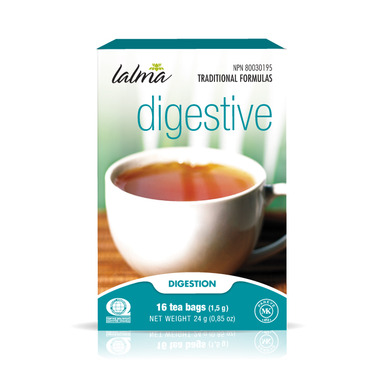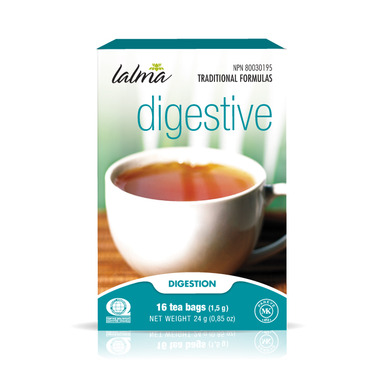 Lalma Digestive Tea
by Virage Sante
16 Tea Bags
Lalma Digestive herbal tea is especially recommended for anyone wanting a problem-free digestion.

German chamomile and mint are included to help stimulate digestion. Milk thistle helps to reduce the unpleasant consequences of overeating and abusive eating and protects the liver. Plus ginger and fumitory help facilitate and support functions of the liver and the gall-bladder.
Ingredients (per tea bag): Organic German chamomile, organic milk thistle, organic peppermint, organic spearmint, organic ginger, fumitory.
Directions: Steep tea bag in 250 mL of boiled water for 1-3 minutes. Drink 1-3 cups a day.
Warnings and risks information: This beverage is not a medication. Certain plants may not be appropriate for children, pregnant women or people using a lot of medication. Consult your health practitioner before using.