Lansoyl Unidose Travel Size
Raspberry Flavoured
10 Doses x 15g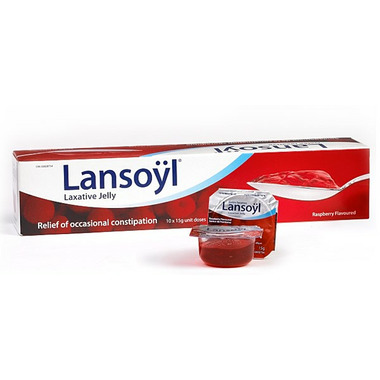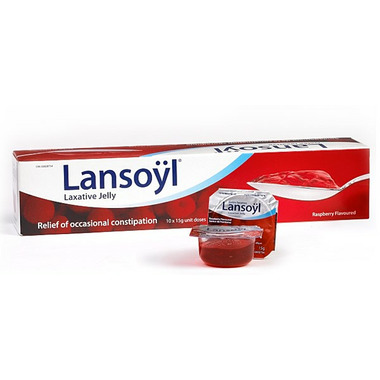 Lansoyl Unidose Travel Size
Raspberry Flavoured
10 Doses x 15g
Lansoyl Unidose Travel Size provides the same dependable relief from occasional constipation in convenient individually sealed single dose packs. Perfect for vacations and holidays, relieving constipation quickly and gently. Lansoÿl® is a raspberry flavoured mineral oil laxative jelly that can be used by adults, children, pregnant women and the elderly. A single dose at bedtime is all that's needed to provide constipation relief, home or away.
Features:
Relieves occasional constipation – on the go
Contains 10-individually sealed single dose packs
Won't spill or leak
Directions:
Take a single dose at bedtime.

Ingredients:
Each bottle of Lansoyl contains a red raspberry flavoured jelly
containing 78% mineral oil.