MegaFood Men's One Daily Multi-Vitamin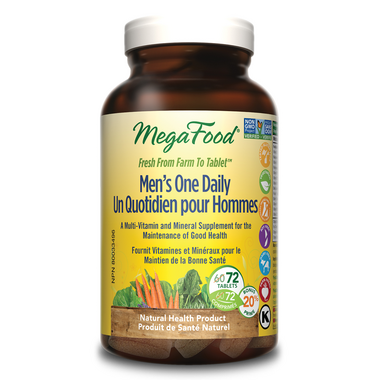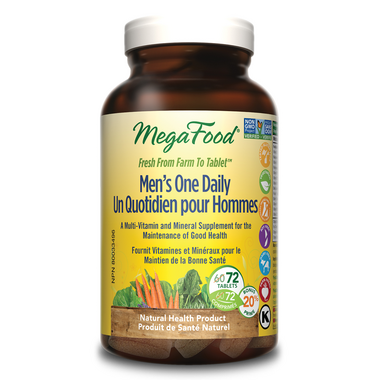 MegaFood Men's One Daily Multi-Vitamin
The MegaFood Men One Daily Multi-Vitamin provides wholesome nourishment in a convenient one tablet daily formula.
Features:
Supports energy levels and healthy stress response
Promotes optimum health and well-being
Protective array of carotenoids and age-defying antioxidants from colourful whole foods
Easy to digest and can be taken on an empty stomach without upset
Suggested Use: 1 tablet daily. May be taken anytime throughout the day, even on an empty stomach.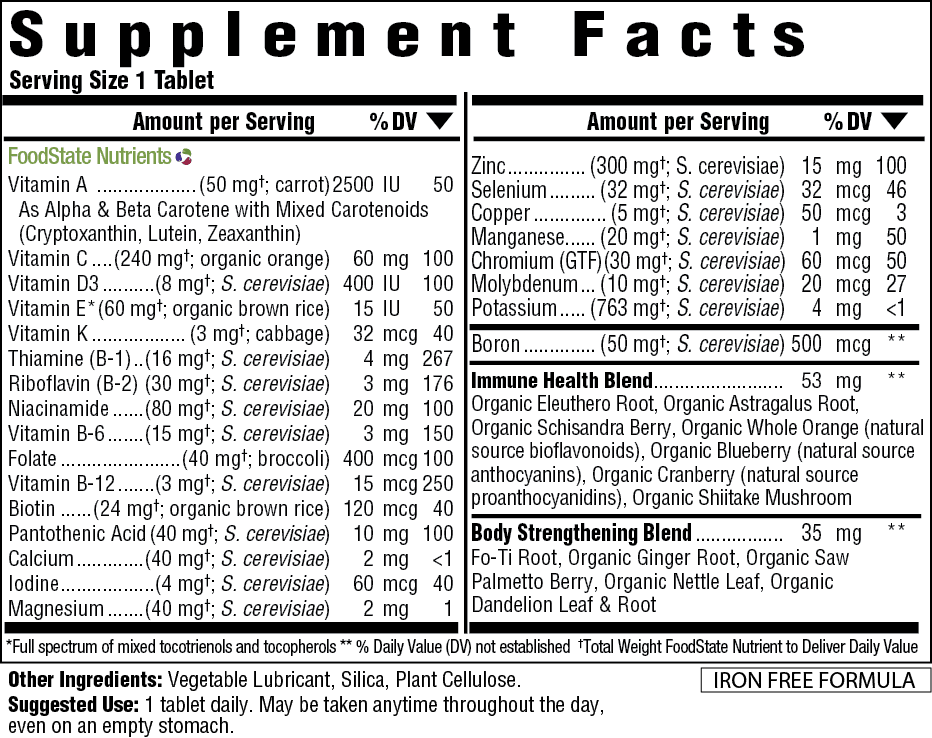 FoodState Nutrients™ are made with fresh and local foods. Crafted with MegaFood's Slo-Food Process™, they deliver the most authentic nourishment available, which MegaFoods believes the body recognizes as 100% whole food.
Natural, Non-GMO, Gluten Free, Sugar Free, Peanut Free Facility, Tree Nut Free Facility, Kosher, Vegetarian, Dairy Free








somayeh:
a few months ago
My husband has been taking these for the last couple of months and he likes them. The ingredients are safe to the extent that I've researched and in comparison to other organic multivitamins they are fairly good price-wise. He takes them on an empty stomach with no problems and they don't cause him any irritation. They smell like vegetables which he actually likes too.
Page
1