Namaste Foods Sugar-Free Muffin Mix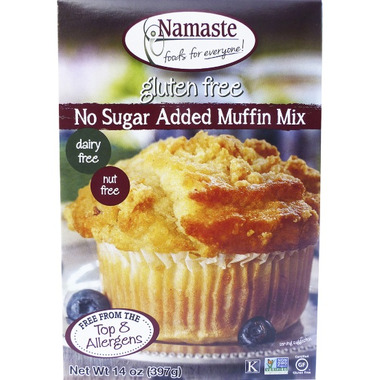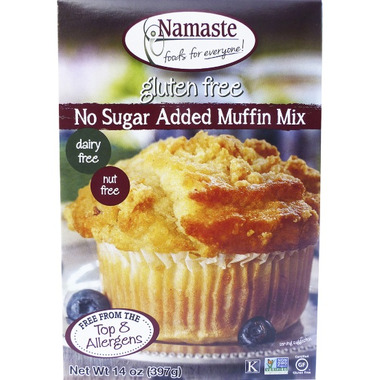 Namaste Foods Sugar-Free Muffin Mix
These muffins are just as wonderful and versatile as Namaste's regular muffin mix but contain no sugar or sweetener. Just add raspberries, blueberries, orange peel, nuts, poppy seeds, chocolate chips, etc. and/or fruit juice concentrate in place of water and you'll get perfect results every time!
Contains No:
Wheat, Gluten, Soy, Corn, Potato, Dairy, Casein, Peanuts, Tree Nuts
Features:
Gluten- Free

Non-GMO
All natural
No preservatives
Kosher certified
Directions:
Add eggs, oil, water or fruit juice.
Ingredients: Sweet brown rice flour,
brown rice flour, tapioca starch,
arrowroot powder, rice syrup
solids (rice syrup solids,
rice protein, tocopherols),
cream of tartar, baking soda,
citrus fiber,
salt, and ground vanilla bean.