Nature's Bounty Sublingual Liquid B-Complex with B-12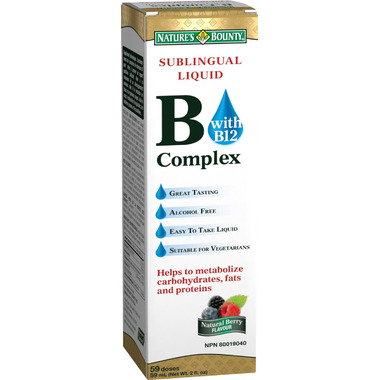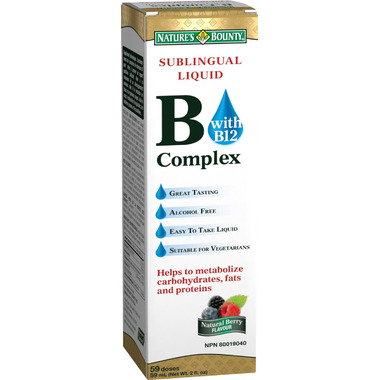 Nature's Bounty Sublingual Liquid B-Complex with B-12
B Complex Sublingual Liquid offers a distinct advantage over conventional nutritional supplements. It comes in an easy-to-use liquid form, which is perfect for those who have difficulty swallowing tablets and capsules. This complete formula contains the key vitamins that make up the B-complex family.
Adult Dosage (Oral):
SHAKE WELL before use. For adults, place one full dropper (1 mL) once per day under the tongue and hold there for 30 seconds before swallowing.
Medicinal Ingredients (Each mL Contains):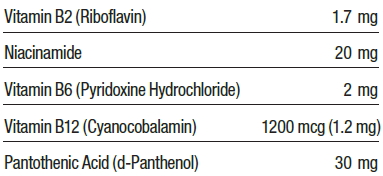 Non-Medical Ingredients:
Purified Water, Sorbitol, Glycerin, Citric Acid, Potassium Sorbate, Mixed Berry Natural Flavor.