Nature's Plus Animal Parade Kidz Magnesium Powder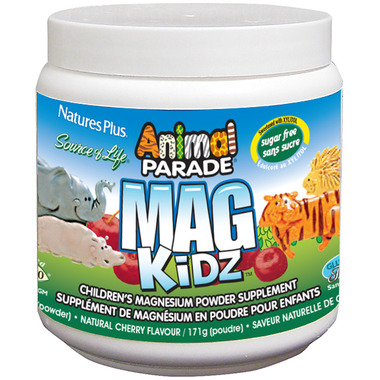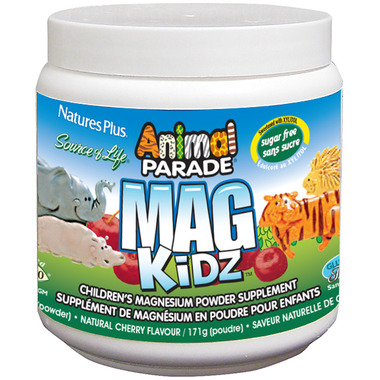 Nature's Plus Animal Parade Kidz Magnesium Powder
Nature's Plus Animal Parade MagKidz™ provides wholesome, natural, essential magnesium in a highly bioavailable, delicious drink mix children will love.
Features:
Supports bone health
Helps children develop healthy teeth and bones
Is essential for proper muscular functions, including muscular relaxation, contraction and calming
Plays a role in energy metabolism
Is important for healthy nerve-impulse transmission
Aids the body to regulate internal temperature
Directions:
As a dietary supplement for children, add one level teaspoon to 4 fl. oz. of water or juice once daily.