Nestle Good Start Ready to Feed Liquid
Omega 3 & 6
4 x 250 mL Tetra Pack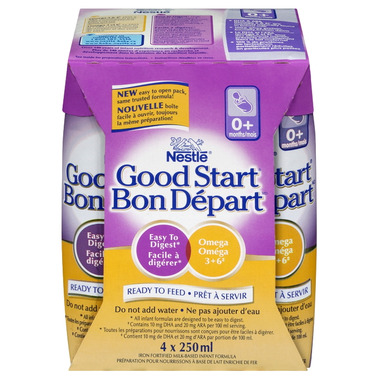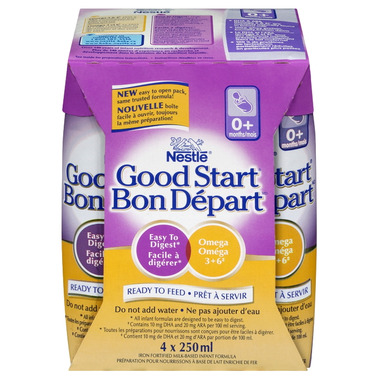 Nestle Good Start Ready to Feed Liquid
Omega 3 & 6
4 x 250 mL Tetra Pack
This item is a final sale item. Returns cannot be accepted.

You and your baby are on the move, so you need an infant formula that can go anywhere with you. Ready to Feed infant formula Tetra Pak™ cartons are easy to open and easy to use for added convenience.

Nutrients naturally found in breast milk - DHA & ARA (Omega 3 & 6) are added to Good Start with Omega-3 and Omega-6 to support the normal physical development of your baby's brain, eyes and nerves.

Made with 100% whey protein, and uses a unique patented process to partially break down the whey protein into smaller pieces making it easy to digest.

Suitable for babies 6 months old and up.