Nova Scotia Organics Age Defense Formula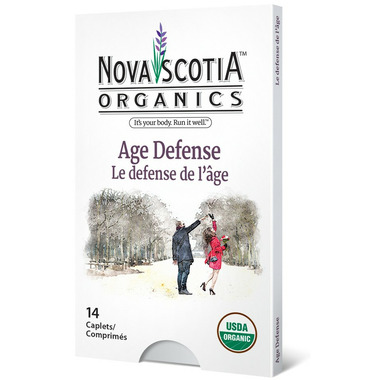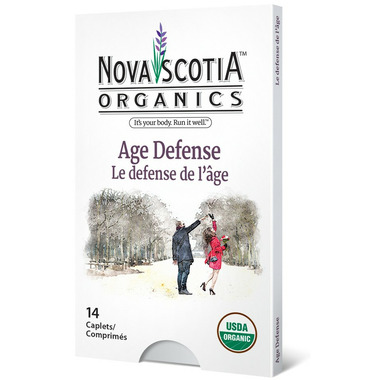 Nova Scotia Organics Age Defense Formula



The Nova Scotia Organics Age Defense Formula includes three powerful ingredients straight from nature's produce aisle: Astragalus Root, Ginseng Panax and Reishi Mushroom extract. Recent research has shown that a special chemical in Astragalus can 'turn on' the enzyme Telomerase (hTERT). Telomerase acts to maintain or lengthen Telomeres, which extends the lifespan of DNA. As we age, our Telomeres shortens with life's wear and tear and also shortens your cells' expiration date. So in addition to living in a positive way, reducing stress whenever possible, and getting enough sleep, we all need to keep working on our diet and nutrition. These three little wonders may just help you avoid the need to "rage, rage against the dying of the light." Because there's nothing fun about rage, bathroom troubles, or forgetting the name of your next door neighbor of 20 years.
Features:
Dairy free
Gluten free
GMO free
Herb/Herbal
Magnesium Stearate free
No Fillers
Peanut free
Soy free
Synthetics free
USDA Certified Organic
Vegan
Vegetarian
Whole Food

How to Use (Adults):
Take 2 caplets per day. Consult a healthcare practioner for use beyond 3 months.

Cautions and Warnings:
Consult your health care practitioner prior to use if you are pregnant or breastfeeding, have diabetes, have an auto-immune disease, if you are taking antidepressant medications, blood thinners or digoxin. Some people experience insomnia, anxiety, or headaches, in which case, discontinue use. Hypersensitivity (e.g. allergy) has been known to occur; in which case, discontinue use. Keep out of reach of children. Store between 15 and 25 degrees celsius in a dark dry place. Do not use if packaging is damaged.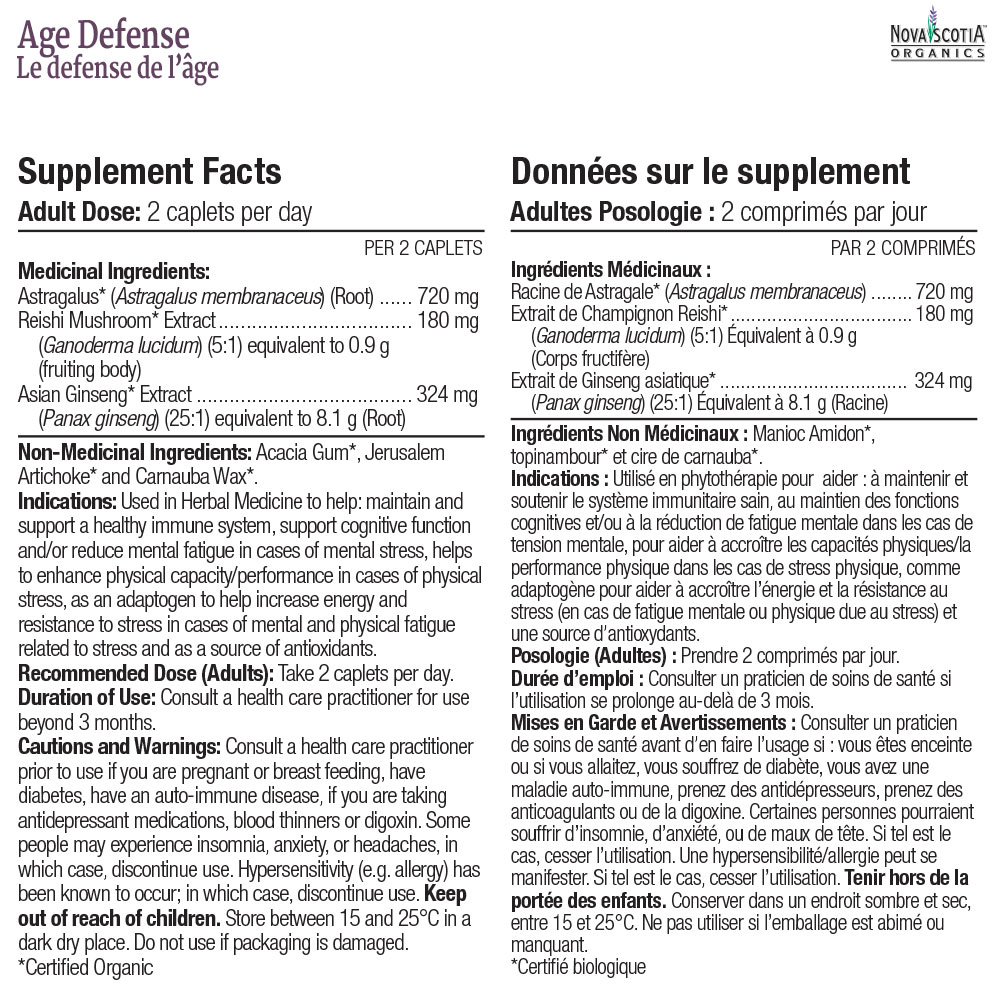 Medicinal Ingredients:
Astragalus (Astragalus membranaceus)(Root) - 720 mg
Reishi Mushroom Extract - 180 mg
(Ganoderma lucidum)(5:1) equivalent to 0.9g (fruiting body)
Asian Ginseng extract - 324 mg
(Panax ginseng)(25:1) equivalent to 8.1g (Root)
Non-Medicinal Ingredients:
Acacia Gum, Jerusalem Artichoke and Carnauba Wax.