Nova Scotia Organics Guarana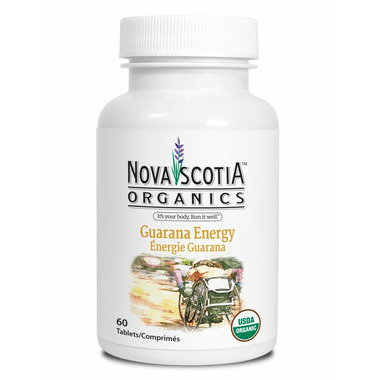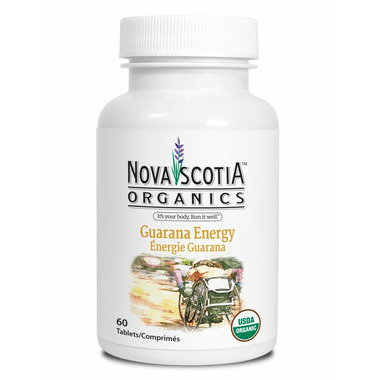 Nova Scotia Organics Guarana

Nova Scotica Organics Guarana is an effective stimulant which temporarily promotes alertness and wakefulness. It also enhances cognitive performance, relieves fatigue, promotes endurance, and enhances motor performance.

Guarana is a plant native to South America that bears a small red fruit with black seeds. These black seeds are rich in caffeine, containing more caffeine than you'll find in traditional sources. Nova Scotica Organics uses a concentrated whole food form of the seed in our Guarana Energy.

Nutrients found in whole fruits co-exist with bioflavonoids, carotenoids, and other complex phenolics. This ensures the stability and related bioavailability and activity of the various nutrients.

Ingredients:
Organic Guarana Seed extract (Paullinia cupana).....33.5 mg Caffeine

Non-Medicinal Ingredients:
Organic Tapioca Starch, Organic Evaporated Cane Juice, Organic Maltodextrin, Organic Palm Oil

Directions:

Adults take 3 tablets every 3 to 4 hours as needed. Do not exceed 28 tablets in a 24 hour period.

Cautions and Warnings:

Consult a health care practitioner prior to use if you have high blood and/or detrusor instability (overactive bladder syndrome). For a dose >300 mg per day consult a health care practitioner if you are of childbearing age, pregnant or breastfeeding. Consumption with natural health products (e.g. bitter orange extract, synephrine, octopamine, ephedra), or other drugs (e.g. ephedrine) which increase blood pressure is not recommended. Consult a health care practitioner prior to use if you are taking lithium. Consumption with other caffeine-containing products (e.g. medications, coffee, tea, colas, cocoa, guarana, maté) is not recommended.

This product is not intended as a substitute for sleep. At doses > 600 mg per day (17 tablets), caffeine may cause anxiety, tachycardia (rapid heart rate), palpitations, insomnia, restlessness, nervousness, tremor and headache. Hypersensitivity/allergy is known to occur; in which case, discontinue use.