NOW Foods
NOW Essential Oils Organic Lemon Oil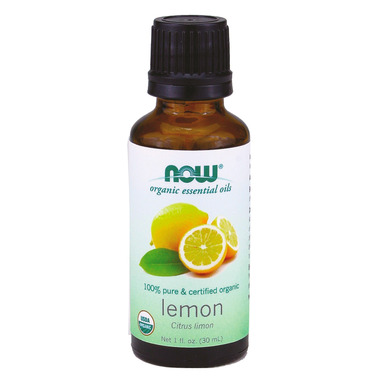 NOW Foods
NOW Essential Oils Organic Lemon Oil
Description
NOW Essential Oils Organic Lemon Oil is a 100% pure essential oil with the amazing citrusy scent that we love! Lemons have been used for thousands of years as a symbol of cleanliness and for their refreshing and uplifting aroma. Today, lemon oil extracts are used in many household and personal care applications for their refreshing scent.
Features:
100% pure, organic Citrus lemon
Aroma: Fresh, lemon peel.
Attributes: Refreshing, cheerful, uplifting.
Extraction Method: Cold Pressed from fresh fruit peel.
Purity Testing/Quality Assured
Certified organic by QAI.
Hexane free
Directions:
For fragrance purposes. For all other uses, carefully dilute with a carrier oil such as jojoba, grapeseed, olive, or almond oil prior to use. Please consult an essential oil book or other professional reference source for suggested dilution ratios.
Ingredients:
Pure, organic lemon (Citrus lemon) oil.
Caution:
Keep out of reach of children. Avoid contact with skin or eyes. If pregnant or lactating, consult your healthcare practitioner before using. Natural essential oils are highly concentrated and should be used with care.
Highlights