NOW Foods
NOW Essential Oils Vanilla Oil Blend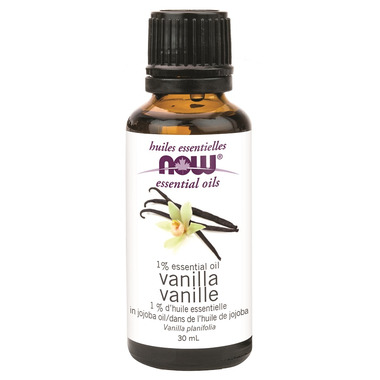 NOW Foods
NOW Essential Oils Vanilla Oil Blend
Description
Made with Vanilla planifolia extract
Ingredients: Pure jojoba oil & pure vanilla bean extract
Aroma: Sweet, warm
Benefits: Comforting, relaxing, nurturing
Extraction Method: CO2 extraction of Bourbon Vanilla planifolia beans
Purity Tested/Quality Assured
Natural essential oils should be handled with care.
Suggested Useage and Storage: This blend is already pre-diluted and ready for use. Please consult an essential oil book or other professional source for suggested uses.
Carrier oils such as jojoba oil may clog diffusers; please clean thoroughly after each use.
Caution: Keep out of reach of children. Avoid contact with eyes. If pregnant or nursing, consult your healthcare practitioner before using. Not for internal use.
Highlights