NOW Essential Oils Vanilla Oil Blend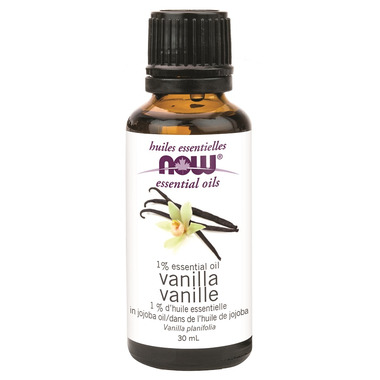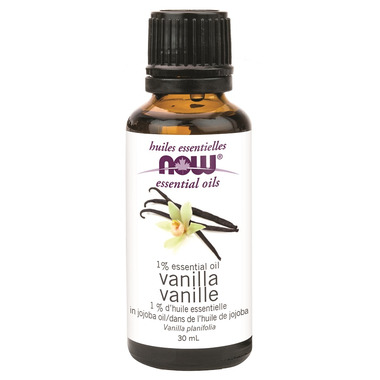 NOW Essential Oils Vanilla Oil Blend
Comforting and calming, natural vanilla is an immensely popular aroma commonly included in perfumes, and aromatherapy, NOW Naturural Vanilla Oil is derived from the dried seed pods of Vanilla planifolia, a tropical orchid native to the island of Madagascar. The oil is extracted using a unique process that preserves the natural essence. NOW Natural Vanilla Oil contains no synthetic vanilla.
Vanilla oil will give you comforting and cozy feel. Try it in this chocolate mint body butter recipe on our blog, The Well!

Features:
100% Natural
Vanilla planifolia (in jojoba oil)
Aromatherapeutic GC/IR Verified
Suggested Use: For aromatherapy use. Try the Tangerine Dream Mix: Add 15 drops of vanilla concentrate oil and 2 drops of tangerine oil to a diffuser and enjoy. This blend is already pre-diluted and ready for use.

Aroma: Sweet, warm.

Benefits: Comforting, relaxing, nurturing.

Extraction Method: CO2 Extracted from vanilla seed pods.

Ingredients: Pure vanilla oil & pure jojoba oil.

Caution: Natural essential oils are highly concentrated and should be used with care. Keep out of reach of children. Avoid contact with eyes. If pregnant or lactating, consult a practitioner before using. Not for internal use.