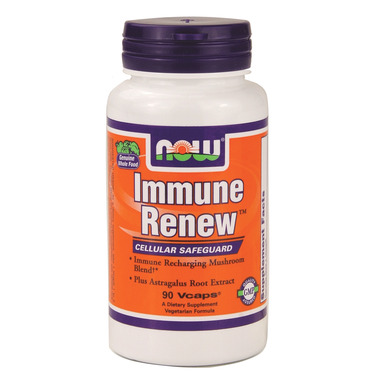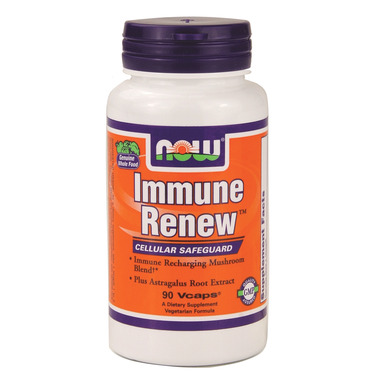 NOW Immune Renew is a potent immune system supporting formulation containing Standardized Astragalus Extract and a High Beta-Glucan Proprietary Mushroom Blend. Astragalus has been shown in non-clinical studies to support a number of aspects of healthy immune function, including the enhancement of T-Cell and Natural Killer Cell activity. Natural killer cells are so named because they destroy unhealthy cells in the body virtually on contact. NOW's Proprietary Blend of eight organic mushrooms provides additional immune support due to its high 1,3 Beta Glucan content. 1,3 Beta Glucans are especially valuable to immune system response, though they're increasingly lacking in today's typical diet. Use NOW Immune Renew to help support healthy immune function throughout the year.
Features:
Cellular Safeguard
Immune Recharging Mushroom Blend
Plus Astragalus Root Extract
Vegetarian/Vegan Formula
Delivers the natural nutrient profile found in Genuine Whole Foods
Suggested Usage:
As a dietary supplement, take 1 Vcap 1-2 times daily.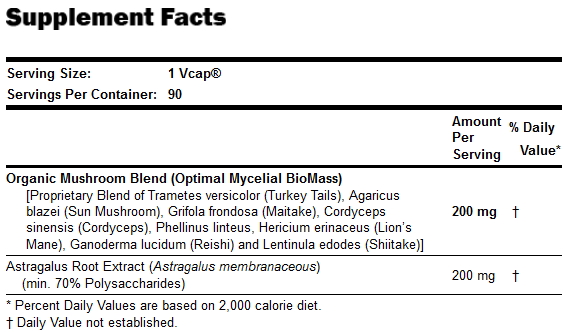 Other Ingredients:
Cellulose, Cellulose (capsule),Silica and Magnesium Stearate (vegetable source).
Contains No:
Sugar, salt, starch, wheat, gluten, corn, soy, milk, egg, shellfish or preservatives.