NOW Foods L-Theanine Chewable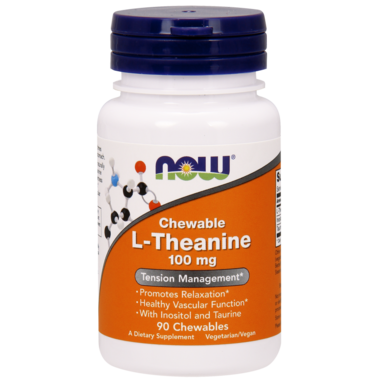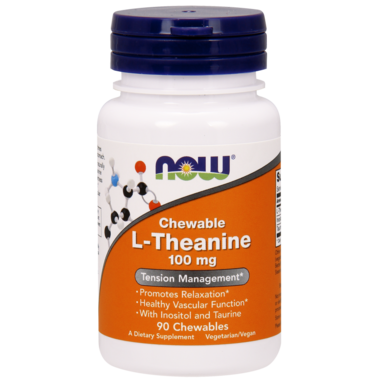 NOW Foods L-Theanine Chewable
NOW Foods L-Theanine promotes relaxation without the drowsiness or negative side effects associated with other calming agents. This chewable format is ideal for those who have trouble swallowing pills. The added inositol and taurine support neurotransmitters that are involved in mental health and function, including relaxation.
Features:
Helps to temporarily promote relaxation
Enhanced with inositol and taurine
Chewable format
Sweetened with xylitol, sorbitol, and stevia
Vegetarian/Vegan
Directions:
Adult Dosage: Chew 1 tablet, twice daily.
Ingredients
(each tablet contains): L-Theanine 100 mg; Inositol 100 mg; Taurine 100 mg. Non-Medicinal Ingredients: Xylitol, Sorbitol, Hyprolose, Cellulose, Stearic Acid (vegetable source), Natural Flavours, Silica, Malic Acid, Organic Stevia Leaf Extract, Magnesium Stearate (vegetable source), Beet Powder.