NOW Foods Methyl B-12 Lozenges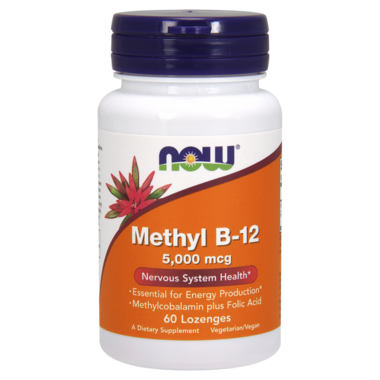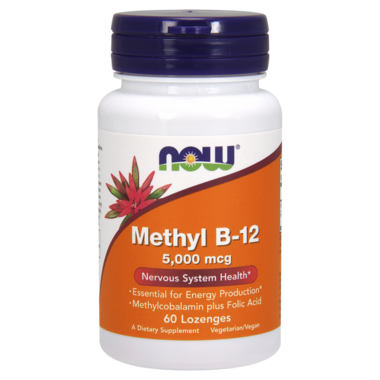 NOW Foods Methyl B-12 Lozenges
Vitamin B-12 is a water soluble vitamin necessary for the maintenance of a healthy nervous system and for the metabolic utilization of fats and proteins. Vitamin B-12 is also essential for the synthesis of DNA during cell division and therefore is especially important for rapidly multiplying cells such as blood cells. In addition, adequate intake of Vitamin B-12, along with Folic Acid and Vitamin B-6, encourages healthy serum homocysteine levels, thereby supporting cardiovascular health. Because Vitamin B-12 is found predominantly in animal products, strict vegetarians are at risk of developing Vitamin B-12 deficiency and may benefit from supplementation.
Features:
Helps to prevent B12 deficiency
Helps the body to metabolize carbohydrates, fats, and proteins
Helps to form red blood cells
Directions:
Adult Dosage: Take 1 lozenge daily. Chew lozenge or hold in mouth until dissolved. Consult a health care practitioner for use beyond 4months.

Ingredients (each lozenge contains):
Vitamin b12 (as Methlcobalamin) 5000mcg; Folic Acid 400mcg.
Non-Medical Ingredients:
Fructose, Sorbitol, Cellulose, Citric Acid, Stearic Acid (vegetable source), Natural Cherry Flavour, Natural Almond Flavour, Magnesium Stearate (vegetable source).
Caution:
Do not use if you are pregnant or breastfeeding.