NOW Real Food Papaya Spears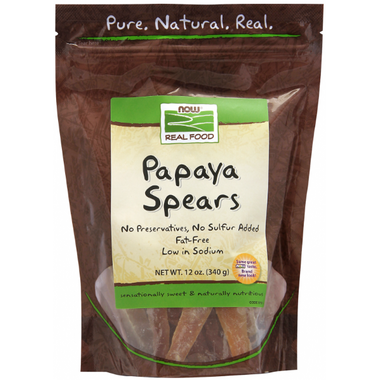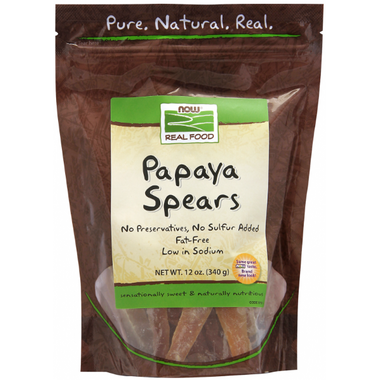 NOW Real Food Papaya Spears
NOW Real Food Papaya Spears has a unique naturally-occurring digestive enzyme called papain, which is an excellent source of fibre. During his famous voyage to the new world, Christopher Columbus reportedly referred to Papaya as "the fruit of the angels". Thank heaven they agreed to share this wonderful fruit with mere mortals! The sweet flavour and buttery consistency of the divine Papaya has made the world a better place.
Because you are what you eat, NOW Real Food has been committed to providing delicious, healthy, natural and organic foods since 1968. They are independent, family owned, and proud of it. Keep it natural. Keep it real.
Features:
No Preservatives, No Sulfur Added
Fat-Free and Low in Sodium
Sensationally Sweet & Naturally Nutritious
Corn free, egg free, low sodium
Directions:
This product contains no added sulfur, however, naturally occurring sulfites may be present. Refrigeration Recommended after opening.