NOW Sports L-Arginine Free Form Powder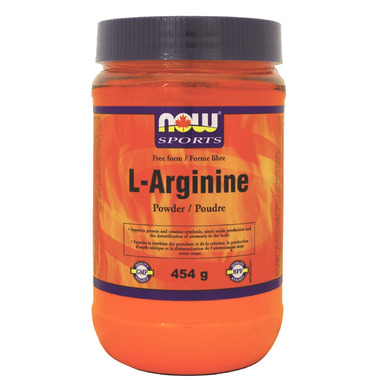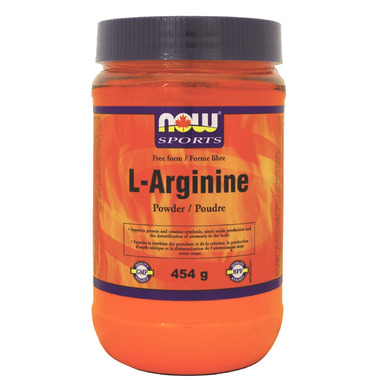 NOW Sports L-Arginine Free Form Powder
L-Arginine is a conditionally essential basic amino acid involved primarily in urea metabolism and excretion as well as DNA synthesis.
Features:
Premium Grade
A Dietary Supplement
Suggested Usage:
As a dietary supplement, take 2 level teaspoons (4.6 g) daily as needed in juice or water, preferably on an empty stomach.

Contains no:
sugar, salt, starch, yeast, wheat, gluten, corn, soy, milk, egg, shellfish or preservatives.
Warning:
This supplement should be avoided by persons with glaucoma or herpes simplex unless otherwise prescribed by a physician. Do not use if you have had a myocardial infarction or have established coronary artery disease.
Pascal:
a few months ago
I bought this product to include it in my mid-day energy booster drink. To me, the taste is quite nasty but tolerable. It seems that it makes sweet taste less sweet, which is not bad at all. It is a good product that delivers the effects I was looking for, but if you don't like the taste, you better stick to the pill version of this. But the dosage should be a consideration, because in free form, it is easier to gulp larger doses.
1