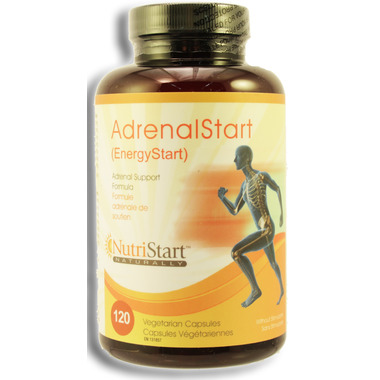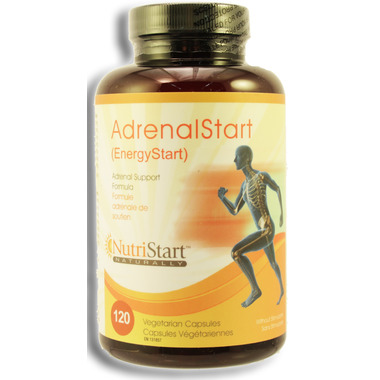 Are coffee and energy drinks your main source of energy? Living with low energy is challenging and often unnecessary. NutriStart AdrenalStart can dramatically reduce or even eliminate low metabolic energy and its associated symptoms.
Features & Benefits:
Stimulant-free solution to increase your energy levels-
Enhanced energy, performance, endurance and vitality
Strengthens adrenal, immune and cardiovascular response to stress
Over 3200mg of concentrated herbal extracts in a daily serving
Ingredients:
4 Capsule Dose:
Schizandra Berries (2% schisandrins) 800mg
Fo Ti (Polygonum multiflorum) 800mg
Ashwagandha (1.5% withanolides) 500mg
Royal Jelly (5% 10 HDA) 500mg
Eleutherococcus (.8% eleutherosides) 250mg
Ginger (4:1 extract) 200mg
Rhodiola Extract (3% rosavin) 150mg
Contains no animal products, preservatives, colour, sweeteners, wheat, gluten, dairy or yeast.
K-cap vegicaps sourced from pure vegetable cellulose.
Suggested Usage:
Two capsules twice daily between meals.
Recommendations:
After completing 4 weeks of use you may be able to reduce dosage and increase as needed when energy is low or stress is high. AdrenalStart can be used on an ongoing basis to help manage stress response and assist organs and energetic systems to function at peak levels. AdrenalStart is a balanced long term formula for athletes and anyone with a busy demanding schedule.
Store in a cool dry place. Keep out of reach of children.