Playmobil NHL Locker Room Play Box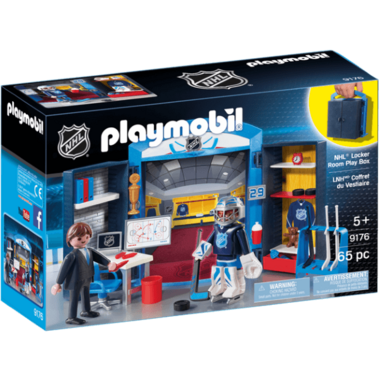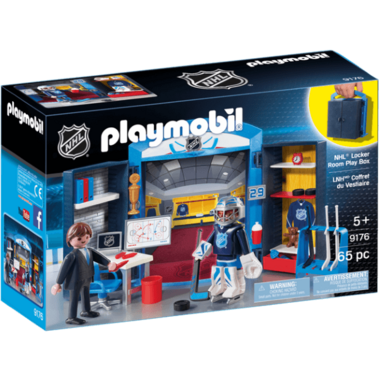 Playmobil NHL Locker Room Play Box
Get ready for tonight's big game with the PLAYMOBIL NHL Locker Room Play Box. Change into your jersey in the locker room and choose your lucky stick for the night. Go through the game's plays on the whiteboard with the coach and listen attentively to his pep talk. It's time! Put your helmet and protection on and enter the rink. Let your imagination play! Perfect for on-the-go play, all the pieces can be stored inside this portable set and the top can be turned into a handle, making it a must-have travel accessory.
Playset includes play box, one goalie figure, one coach figure, hockey sticks, pucks, desk, chair, whiteboard, bin, pens, computer, folders, cup, drink, clock, weights, and lots of other accessories. Figure with puck shooting and puck stopping action.
Combine this set with the
NHL Hockey Arena
and the
NHL Zamboni Machine
for added fun!
Inspires children to create their own adventures and let their imagination play.