Prairie Naturals Sytrinol One-A-Day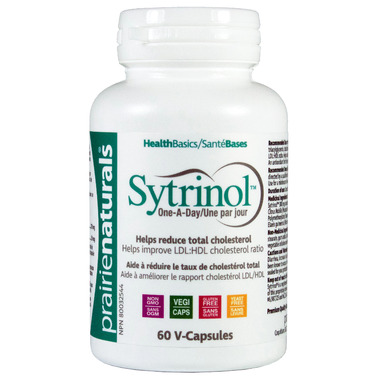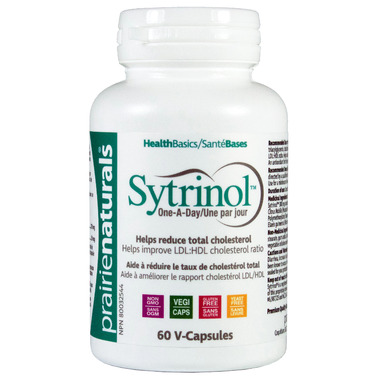 Prairie Naturals Sytrinol One-A-Day
Sytrinol is a patented cholesterol-lowering supplement made from the natural phytochemical compounds in citrus peel and palm fruit extracts. This formulation synergistically combines polymethoxylated flavones – PMFs for short – with delta, gamma, and alpha tocotrienols with other proprietary ingredients recognized for their role in promoting heart and cardiovascular health.
Features:
Take control of cholesterol
Clinically studied
Patented cholesterol-lowering supplement
Made from compounds in citrus peel & palm fruit extracts
One-a-day is all you need
Lowers cholesterol in 30 Days
Safe & cost-effective
No toxic side effects
Vegetarian capsules
Ingredients:
Sytrinol (proprietary blend of naturalcigtrus polymethoxylated flavones and tocomin palm tocotrienols, Polymehtoxylated flavones (manderine orange and/or bitter orange peel) tocotrienols (palm oil,) NON medical - microcrystalline cellulose,magnesium stearate, gum arabic, maltodextrin, palm oil, capsule-vegetable cellulose and water.
vegan, dairy free