Progressive Complete Calcium for Adult Men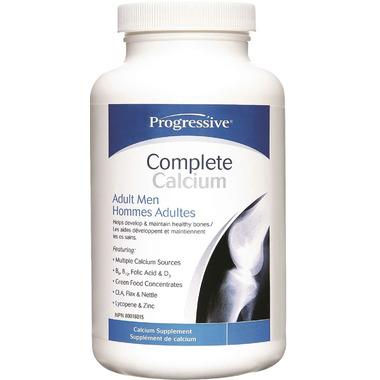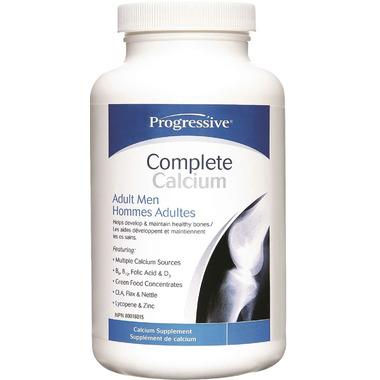 Progressive Complete Calcium for Adult Men

Calcium is an essential component of a healthy diet and plays an important role in keeping bones strong through every season of life. Although calcium is often
considered a supplement for women, it is just as essential for men.
Complete Calcium for Adult Men addresses homocysteine levels, testosterone production, pH balance, and the effects of daily stress.
Features:
Promotes optimal bone health
Decreases calcium excretion
Supports healthy teeth & gums
Helps maintain healthy skin
Balances testosterone production
Key Ingredients:
Multiple Calcium Sources
B6, B12, Folic Acid and D3
Green Food Concentrates
CLA, Flax & Nettle
Lycopene & Zinc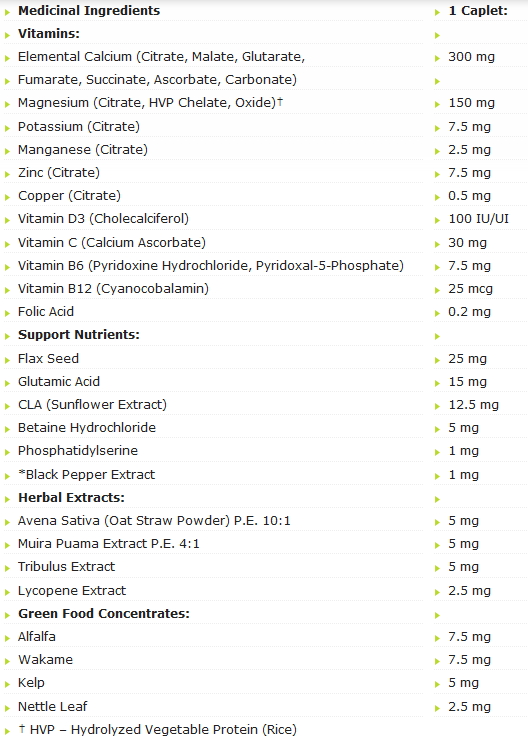 Non-Medicinal Ingredients:
Microcrystalline Cellulose, Magnesium Stearate, Silica, HydroxyPropyl MethylCellulose, Carnauba Wax, Purified Water.
Contains no added flavours, colours, sweeteners or preservatives of any kind.
Suggested Use (Adults):
Take 1 caplet with breakfast and 1 caplet with dinner for a total of 2 caplets per day.