Pure Encapsulations G.I. Fortify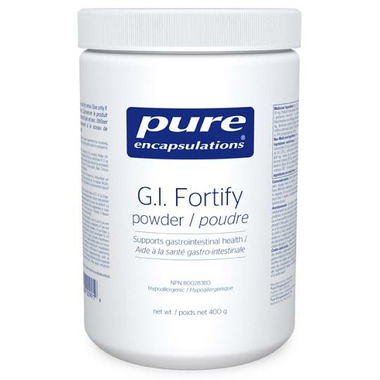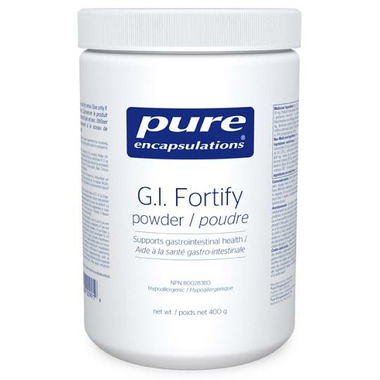 Pure Encapsulations G.I. Fortify
This product is designed to promote larger and softer stools and healthy bowel movement frequency; support short chain fatty acid (SCFA) production, providing an energy source for the colon and maintaining healthy colon cell function; provide prebiotic support, promoting beneficial microflora such as lactobacillus and bifidobacteria; maintain healthy gut integrity; minimize the time of exposure of the gastrointestinal tract to toxins; and soothe the gastrointestinal tract by enhancing the gastric mucosa.
Features:
Increases stool volume when taken with appropriate amounts of water, supporting larger and softer stools for healthy bowel movements
It helps to collect and eliminate other waste and toxins from the intestinal walls helps to minimize the amount of exposure of the gastrointestinal tract to toxins
Triphala has a long traditional history of use for bowel tonification and consists of various nutritive compounds, including antioxidants, tannins and polyphenols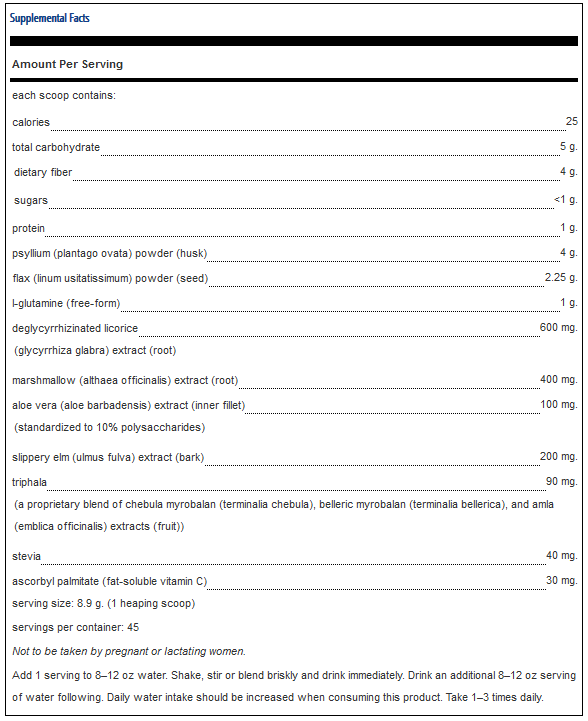 Dana:
more than a year ago
Doesn't taste bad, but if you leave the drink sitting too long it'll turn chunky so you have to drink it quick. It has immediate effect which was great and it works well. Stomach feels a lot better - tiny to no pain anymore which is incredible. Shipping was also very quick, only took a couple of days!
Page
1