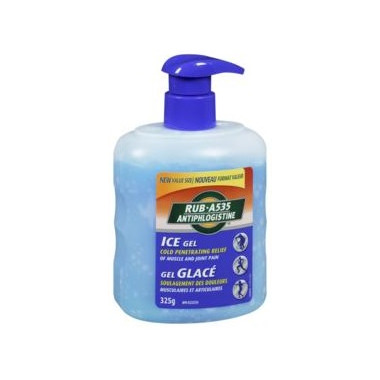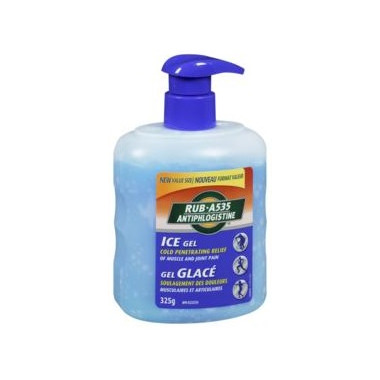 Don't let burning muscle and joint pain slow you down. Cool off with the fast acting and effective pain relief of Rub A535 Ice Gel.

This stainless, greaseless formula works on contact to deliver cool, penetrating relief of stiff and sore muscles, muscle strains and sprains, backaches and arthritic pains.
Daniel:
a few months ago
This is a great product for anyone that has constant sore muscles in their legs, arms and back. I have used the A535 ice gel for a couple of years now and find it very effective for inflammed muscles due to an auto-immune disease. The 325g pump contains more product than the 150g squeeze tube, and is easy to use. I recommend this product
as it is very effective for me to control muscle
pain when applied topically over the specific area where muscle pain is present.
Page
1