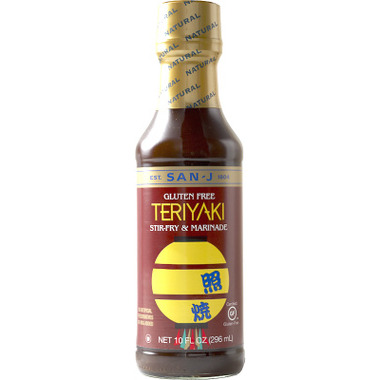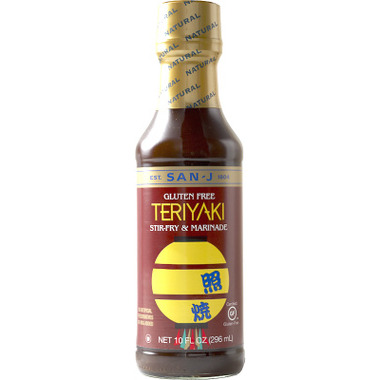 San-J Teriyaki Sauce

Whether used in stirfrys or generously used to marinade beef, chick and fish, this authentic tasting sauce carries your taste buds across oceans. Stop using sauces that fear risks and adventure, and embrace flavours in a whole new way.

Ingredients: Tamari Soy Sauce (Water, Soybeans, Salt, Alcohol, Aspergillus Oryzae, Bacterial Cultures), Water, Organic Brown Sugar, Organic Honey, Sake (Water, Rice, Salt, Aspergillus Oryzae), Diluted Cider Vinegar, Garlic Puree (garlic, water, citric acid), Rice Vinegar, Ginger Puree (ginger, water, salt, citric acid), Plum Juice Concentrate, Inactive Yeast, Canola Oil, Arrowroot Starch, Xanthan Gum, Spice.