Tasty Bite Kashmir Spinach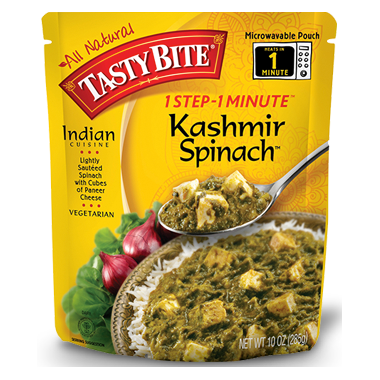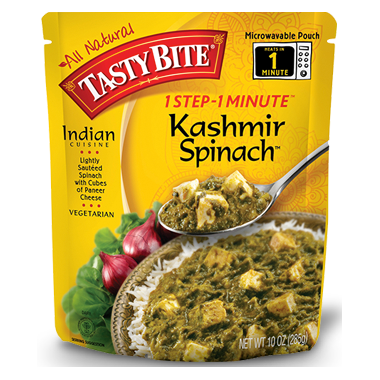 Tasty Bite Kashmir Spinach
Like the silk that the region is known for, this Kashmir Spinach is smooth and luxurious in both texture and flavour. They carefully sauté their freshly harvested spinach in a light curry sauce with cubes of creamy paneer cheese. Best served over a generous portion of your favorite rice.
Ingredients:
Spinach, Water, Tomatoes, Paneer Chesse, Onions, Sunflower Oil, Garlic, Salt, Ginger, Chilies, Cumin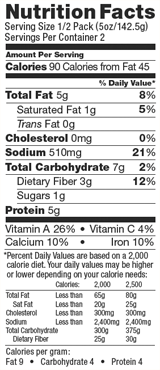 Joanna:
a few months ago
Wow! I was very impressed with this dish. The ingredients are all real food and the taste is divine. I chose not to boil it in the plasticy bag that it comes in because I didn't feel like risking whatever toxins might come from heating plastic, but it just needed to be poured into a pot and heated and I served it over basamati rice. Easy-peasy! Great for when you don't have time for a lot of dinner prep or as a side dish. This is a dish I usually order when going to an Indian restaurant and I thought this Kashmir Spinach was good enough to serve to guests! Just the right amount of spice. Mmmmmm. Will be ordering this regularly.
Page
1