The Ordinary Resveratrol 3% + Ferulic Acid 3%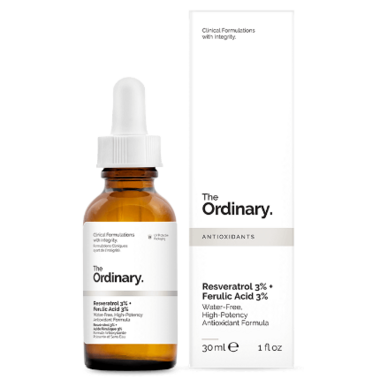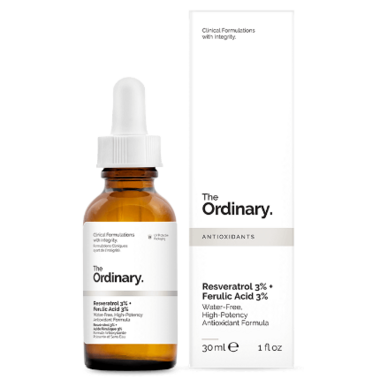 The Ordinary Resveratrol 3% + Ferulic Acid 3%


Water-Free, High-Potency Antioxidant Formula
This formula combines very high concentrations of two of the most powerful and important antioxidants in skincare: Resveratrol and Ferulic Acid. Resveratrol is a natural phenol found in several plants; the pure source used in this formula is 100% derived from Japanese Knotweed. Ferulic Acid is a high-potency phytochemical antioxidant found naturally in walls of plant cells.
Skincare formulations generally incorporate Resveratrol at 1% or less and Ferulic Acid at 0.5% or less. This formula contains each at 3%, an exceptionally high concentration.
Note: Water can impair the stability of any antioxidant. This formula does not contain any water, silicones, oils or alcohol.
Directions of Use: Apply alone or after water-based serums, before oils or heavier creams. Alternatively, mix with other treatments to enhance their antioxidant capacity significantly. This product is highly concentrated and can be diluted with most oils per application to reduce strength.
Ingredients: Propanediol, Resveratrol, Ferulic Acid.

water-free, alcohol-free, oil-free, silicone-free, nut-free, vegan, gluten-free, cruelty-free