The Seaweed Bath Co. Ocean Fresh Whole Seaweed Detox Bath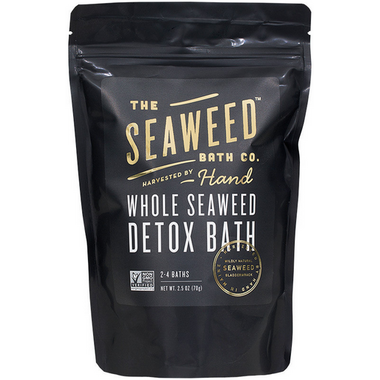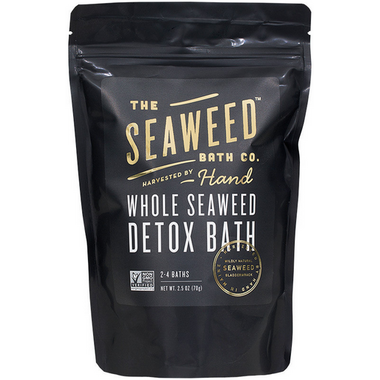 The Seaweed Bath Co. Ocean Fresh Whole Seaweed Detox Bath
The Seaweed Bath Co. selects only the best organic, hand-harvested, brown seaweed from the North Atlantic to create a traditional Irish experience in your home. Following the philosophy of Thalassotherapy, the unique minerals released by the seaweed in hot water provide a natural way to care for your body, both inside and out. This product is specifically designed to improve the condition of red skin, dry skin, flaking skin, and scaling skin.
Ocean Fresh Whole Seaweed Bath fights the following symptoms of irritated skin:
Redness - Alkalizes pH levels
Scaling - Soothes rough patches
Flaking - Creates moisture barrier
Pure Ingredients:
Organic Wild Seaweed

This Product is Recommended for:
Everyone, especially sufferers of dry skin, red skin, scaling skin, flaking skin, and/or rough patches.

Instructions for Use:
Take seaweed in netting from pouch and place under running water in the bath tub. Do not remove seaweed from netting. Upon entering bath, lightly squeeze seaweed to release moisturizing mineral gel. Relax in the bath with seaweed for 15-30 minutes (5-10 for Children 12 & Under). Upon exiting bath, remove seaweed in netting allow to dry. Use seaweed for up to four baths. Helpful Hint: To soothe scalp, rub mineral gel released from seaweed onto scalp.



Monica:
more than a year ago
The product was as advertised; but I had a hard time with the smell, very fishy and I do not like pieces of sea weed floating in my tub. As there is nothing wrong with the product I gave it a 4 star. I am pretty fussy and I will go back to my other sea weed product that dissolves completely in water.
Page
1