Uncle Lee's Whole Leaf 100% Organic Dragon Well Green Tea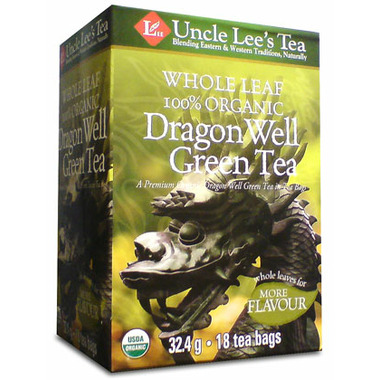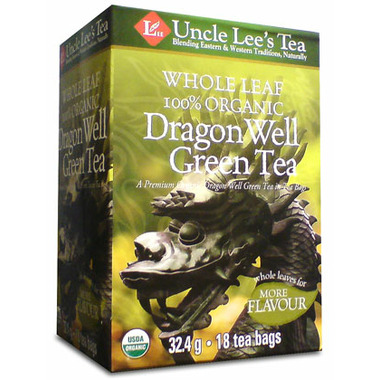 Uncle Lee's Whole Leaf 100% Organic Dragon Well Green Tea
Only Uncle Lee's packs extra-large tea bags with whole leaves. This unique method means a higher-quality tea with more flavor and health benefits for you.
Legend has it that a dragon once lived by a small village in the hills of Hangzhou Zhejiang Province, and saved the village from a severe drought. From that province comes Dragon Well Green Tea.

Dragon Well Green Tea is now the most popular green tea from China. Regarded as a wonderful elixir, Uncle Lee's Organic Dragon Well Green Tea has several distinct characteristics like its wonderful jade color, its full-bodied flavour and a sweet, slightly nutty aftertaste.
This product is Made in the USA.