Webber Naturals Calcium Magnesium Citrate
With Vitamin D
90 Tablets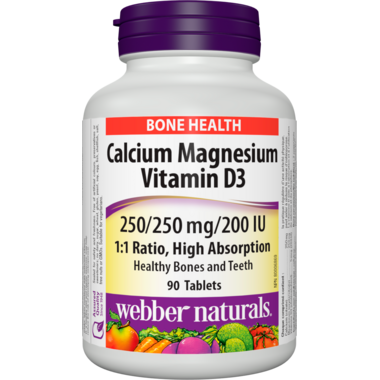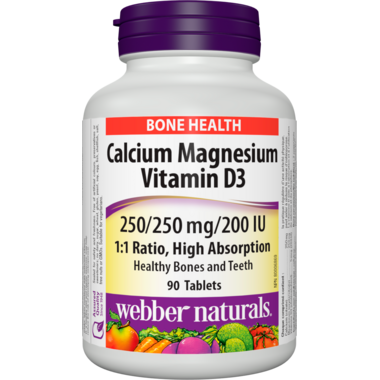 Webber Naturals Calcium Magnesium Citrate
With Vitamin D
90 Tablets
Take plenty of calcium for strong teeth and bones! How often have we heard that? Without calcium our bones would be as soft as modeling clay. Calcium is required for strong bones, teeth, and cardiac function. It helps regulate heartbeat, blood clotting, and muscle contraction.

Most people don't get enough calcium in their diet and as vital as calcium is to our health, it can also be difficult to absorb. Citrate forms of calcium and magnesium are used in this formula for optimal absorption. This is especially increased when taken on an empty stomach. Vitamin D also enhances absorption of calcium and magnesium works with calcium to support bones, joints, muscles, and nerves.
Dosage: 250 mg / 250 mg / 200 iu


NV:
more than a year ago
I bought this based on my research about cal-mag vitamins. Since I've been working out, I need something to make my bone mass stronger. After taking this, I find myself stay longer for exercise and no pain. I take this along with fish oil (inflammatory property). There is no more pain on my knees anymore. Highly recommended.
Page
1