Webber Naturals Chromium Chelate Tablets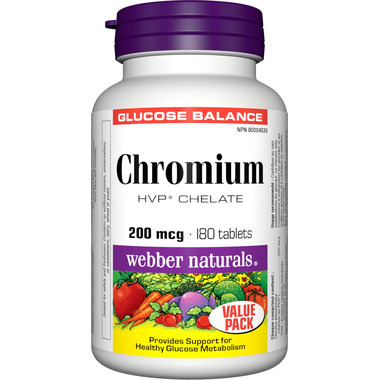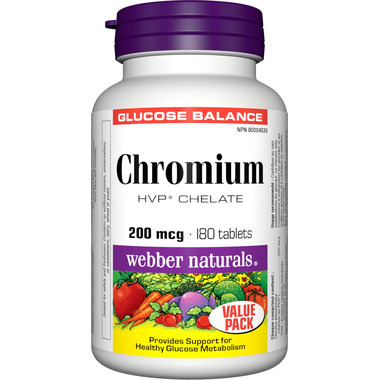 Webber Naturals Chromium Chelate Tablets




Chromium, HVP Chelate, 200 mcg from webber naturals is an essential mineral needed for insulin production, helping the body maintain normal blood sugar levels. Diets high in refined and processed foods can cause chromium deficiency.
Helps regulate blood sugar levels Ideal for high or low blood sugar levels

Chelated for easy absorption
Directions:

Recommended dosage (adults):1 tablet daily or as directed by a physician.
Ingredients:

Each Tablet Contains: Elemental Chromium (HVP* chelate) 200 mcg *HVP: Hydrolyzed vegetable protein (sourced from rice)
Keep out of reach of children.
Free of artificial colours, preservatives or sweeteners; no dairy, sugar, wheat, gluten, yeast, soy, corn, egg, fish, shellfish, animal products, salt, tree nuts or GMOs. Suitable for vegetarians/vegans. Canadian Brand
Dosage: 200 mcg