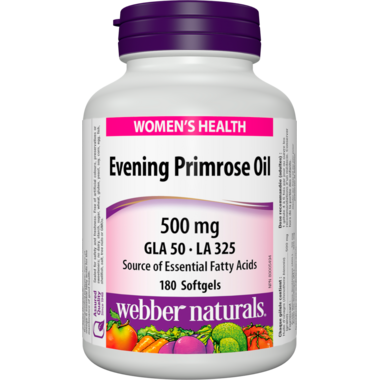 Description
A superior source of Omega-6 fatty acids, particularly Gamma Linolenic Acid (GLA). It is also used to enhance women's well-being and may be helpful for many symptoms of PMS and menopause. It has low peroxide levels and is extracted without using solvents.
Ingredients (alphabetical) Medicinal: Evening primrose oil, vitamin E (d-alpha tocopherol)
Non Medicinal: Gelatin, glycerin and purified water.
Dosage: 500 mg
Highlights

Shipping & Returns