Bach Crab Apple Flower Essence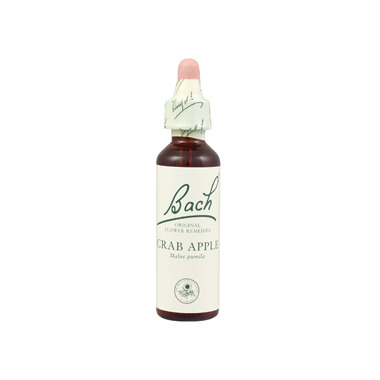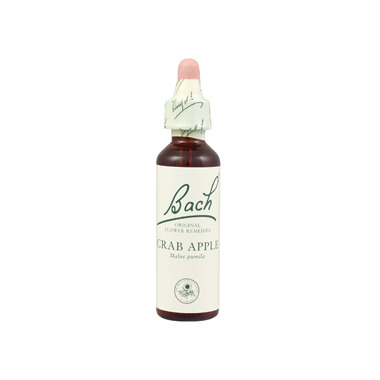 Bach Crab Apple Flower Essence
The original Bach Flower Remedies is a system of 38 Flower Remedies that corrects emotional imbalances: negative emotions are replaced with positive.

The Bach Flower Remedies are 100% safe and natural and work in conjunction with herbs, homeopathy and medications.

"This is the remedy of cleansing. For those who feel as if they have something not quite clean about themselves. Often it is something of apparently little importance: in others there may be more serious disease which is almost disregarded compared to the one thing on which they concentrate. In both types they are anxious to be free from the one particular thing which is greatest in their minds and which seems so essential to them that it should be cured. They become despondent if treatment fails. Being a cleanser, this remedy purifies wounds if the patient has reason to believe that some poison has entered which must be drawn out." - Dr. Edward Bach

NM:
more than a year ago
A pleasant surprise after just one dose. This product in and of itself didn't 'cure' my ailment but I had some insights and thoughts pop into my head almost immediately regarding emotional/psychological baggage that was attached to my chronic, unhealthy, physical state, and therefore keeping me stuck. The breakthrough was the beginning to better health.
Lynn:
more than a year ago
I bought this to see if it would help get rid of my psoriasis..well it doesn't, and I have been on my health journey figuring out what will (more greens, no dairy, less starch, less sugar, no gluten) but it did help me stop obsessively picking my skin as part of my anxiety. I still do it, just not as bad. My lips have never felt so soft! They were ALWAYS chapped. I have also been eliminating gluten and dairy and I feel like it has really helped my transition and detox. I have been using this as part of a custom remedy I made for myself for a month.
Page
1