Cuisine Soleil Organic Buckwheat Flour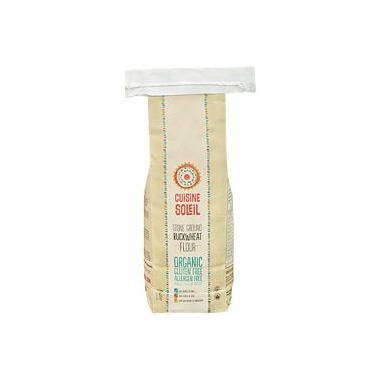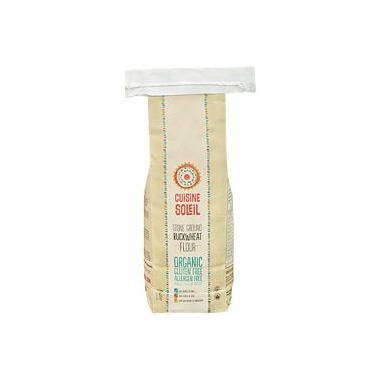 Cuisine Soleil Organic Buckwheat Flour
Buckwheat Flour is flour made exclusively from buckwheat grown in Canada (Quebec, Ontario, and New Brunswick). Country-style grey flour, finely studded with black dots. A traditional ingredients in crepes and classic buckwheat pancake. One of the healthiest flours due to the presence of rutin, a flavonoid with antioxidant properties.
Features:
Gluten free
Organic
Allergen Free ( Peanuts, nuts, soy, lactose)
Kosher
High source of fiber
Good course of iron
Very high source of Magnesium
Ingredients: Buckwheat* flour organic and gluten free.
(* organic)