Nature's Way Hawthorn Capsules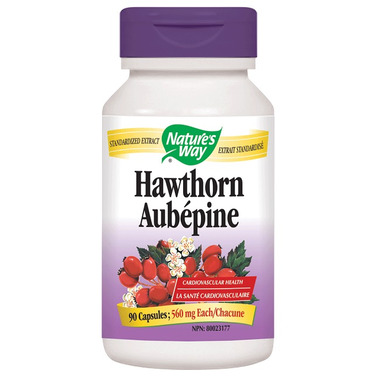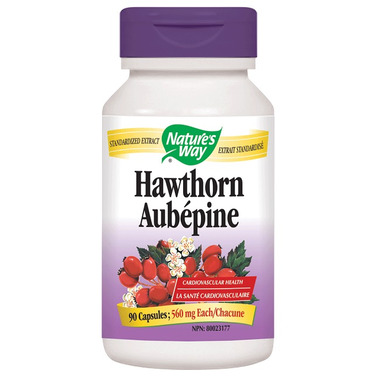 Nature's Way Hawthorn Capsules
Nature's Way Hawthorn extract is standardized to 1.8-2.2% Vitexin, a bioflavonoid. Hawthorn helps promote cardiovascular health by improving blood and nutrient flow to the heart muscle.
Nature's Way Standardized Hawthorn extract is a technically advanced herbal product. Standardization assures specific, measurable levels of important compounds that provide beneficial activity in the body.
Recommended Dose:
Adults take 1 capsule 3 times per day. Use for a minimum of 2 months to see beneficial effects.

Medicinal ingredients:
Hawthorn (Crataegus laevigata) 2.2% flavonoids as hyperoside 560 mg

Cautions and Warnings:
Consult a health care provider prior to use if you are taking cardiac glycosides such as digitalis/digoxin, or blood pressure medication
Consult a health care provider if symptoms persist or worsen